Doctor Admits Ammonia Sniff By Russia Players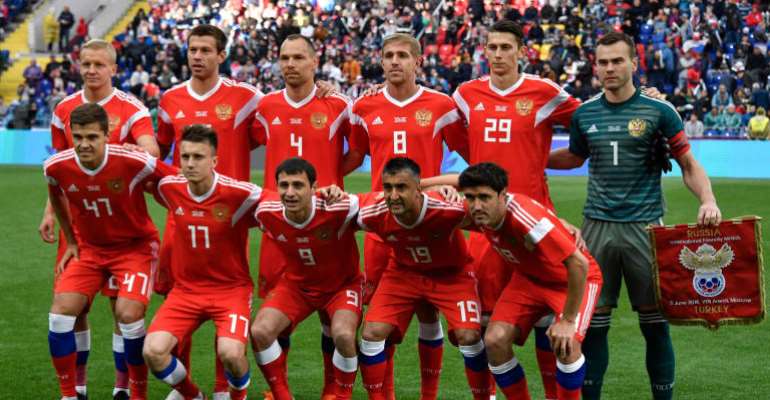 The Russian national team have been accused of sniffing ammonia which helps increase lung capacity before their historic victory over Spain and defeat by Croatia at the World Cup.
The startling accusations were made by German newspaper Bild and have reportedly been confirmed by the Russian team doctor.
Team doctor, Eduard Bezuglov, reportedly admitted that Russian players had sniffed ammonia before the matches, saying: 'It is simple ammonia which pieces of cotton are dipped into and is then inhaled. Thousands of sports-people do it to stimulate themselves. It has been used for decades.'
Russian players were snapped allegedly sniffing the ammonia-drenched pieces of cotton before their matches against Spain.
Ammonia can help athletes' breathing and blood flow before performing but it is not prohibited by FIFA's anti-doping laws.
It can be bought over the counter in Russia. Bezuglov said: 'It is not only used in sport but in people's daily lives when someone loses consciousness or feels weak, simply because of the strong smell it gives off.
'You can go to any pharmacy and buy ammonia and cotton; this is not a case of doping.'
The front page of Bild shows Russian star, Aleksandr Golovin allegedly sniffing ammonia.
And another German newspaper, Suddeutsche Zeitung, claims that the use of ammonia by Russian footballers was treated as 'something as common as using shampoo in the shower'.