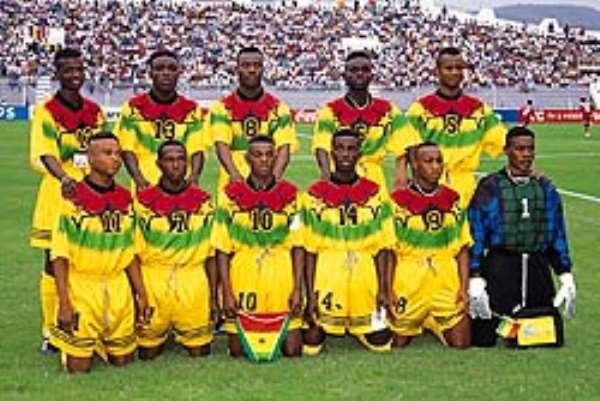 Piura, Sept 22, GNA - Ghana's U-17 national team, the Black Starlets have arrived in Piura, northern part of Peru to engage their Chinese counterparts in their final group encounter on Thursday The Starlets appeared confident on Wednesday morning when they joined the same plane with their rivals, China on their way for the encounter.
There was a massive crowd at the Piura Airport to welcome the Chinese, who are leading the group with four points but strangely enough there was no single black to welcome the Ghanaians but this seem not to worry the Starlets much.
The combatants are going to play under a different climatic change in Piura since the place is very hot as against the very cold weather in Trujillo their former base.
The gratifying news is that there seem to be home support for the Starlets considering the cheers and hand waves accorded the Ghanaians by the Piuran people.
Piura, which is also the grounds that Coach Osam Doudou did the magic for the Gambians by recording two straight convincing wins and that would probably encourage and inspire the Ghanaians to do same. Red-carded Wakaso Mubarak told the GNA Sports before their flight to Piura that, "The Chinese are just in trouble" and jokingly added, "Let=B4s face them physically in the plane before the match".
Most of the boys the GNA Sports interacted with on the flight expressed their commitment and anxiety to win their match against the Chinese.