Don't Bring Party Politics In Ghana Football Dr Nduom Admonishes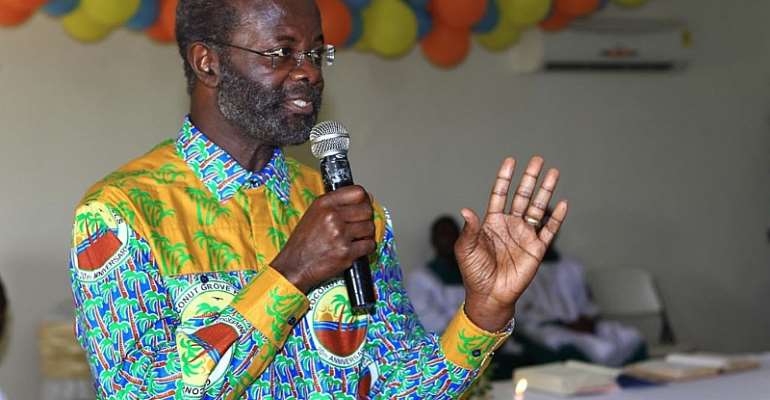 Business mogul and president of Elmina Sharks, Dr Papa Kwesi Nduom has advised football administrators to desist from allowing partisan politics into football following the tiff between the government and the Ghana Football Association (GFA).
Football activities in the country have brought to a halt following the decision of Government to dissolve the GFA.
This comes after the airing of the "Number 12" video by Anas Aremeyaw Anas documentary which captured referees and some members of the Ghana FA to the Ghanaian public.
Government has since gone to court to commence legal proceedings towards the dissolution of the GFA while securing an injunction to halt all football-related activities.
However, tthe respected politician has urged the members of football fraternity to fully corporate with government but warned against the temptation to let party politics creep into the game.
'LET'S LEAVE PARTY POLITICS OUT OF GHANA FOOTBALL!
I am an owner of the Fearsome Elmina Sharks, FC, Sea Lions and Elmina Football Academy. We own our own Stadium. We know very well that we need everyone 's support to make our football venture work. We know we must cultivate the cooperation of government and we cannot bring partisan politics into our football. I am urging everyone to do the same and resist the temptation to drag football into NPP/PPP/NDC/CPP/PNC, etc politics.
We miss our football. # bringourfootballback '
Samuel Ekow Amoasi Appiah
Sports Journalist