Prof Dodoo: I'm In A Dilemma To Run Or Not To Run For Office Again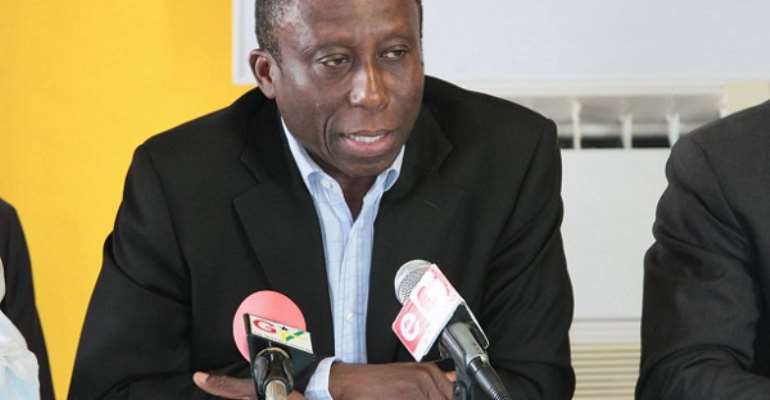 The president of the Ghana Olympic Committee (GOC), Professor Francis Dodoo, is in a fix as to whether to pass on the mantle of leadership to a new person at the next elective congress or seek re-election for the sake of athletics.
"We didn't come into this to aggrandise ourselves. A lot of us came into this because we thought we could help make a difference, so you have to balance that I want to help with I don't need these troubles. So by the time the Congress comes around I would have made a decision as to whether to contest again or not", he stated.
Prof Dodoo, who doubles as the president of the Ghana Athletics Federation, has come under intense criticism by heads of some sporting federations who believe the professor and his team are holding on to power, as well as supervising an alleged misappropriation of funds at the GOC.
However, speaking to the Graphic Sports last Wednesday at the IOC and GOC-organised Athlete Career Programme (ACP) held at the Theodosia Okoh Hockey Stadium in Accra, Prof Dodoo said "people who really want to take over the GOC think that if they paint us black by saying that we are trying to hang on to power and we have stolen money will sway people to them but it is sad".
"There are times when you feel like you've lost interest but as a sportsman, there are times too when you feel like the sportsmen and women playing today really deserve better than what they are getting, so that gives you the motivation not to give up".
"I was born into sports and this is my blood so even if we lose the next election I believe that I will still try to support athletes in one way or the other," he added.
The GOC is currently getting ready for an extraordinary congress tomorrow at the Hockey Stadium to decide on a date for an elective congress.
According to him part of the problems which erupted at the 2011 election was due to the fact that the GOC constitution did not speak clearly to the issues so the International Olympic Committee in 2013 oversaw the drawing of a new constitution to rectify the issues.
He said the new constitution stated that an election be held before April 2017, with the nomination of candidates and other activities that form part of the election process taking place prior to the date of the elective congress that will be decided tomorrow.
.
He, therefore, called on all members to partake in the extraordinary congress to get an opportunity to trash out all issues bothering them.
"Those accusing us should not hide behind the media. They should come forward and express their views and grievances.
"Everything will be laid bare on Saturday so they should come. We have nothing to hide," he emphasised