Ghana's Deputy Attorney General Caught In A Lie Over Claims FIFA Does Not Recognize Current FA?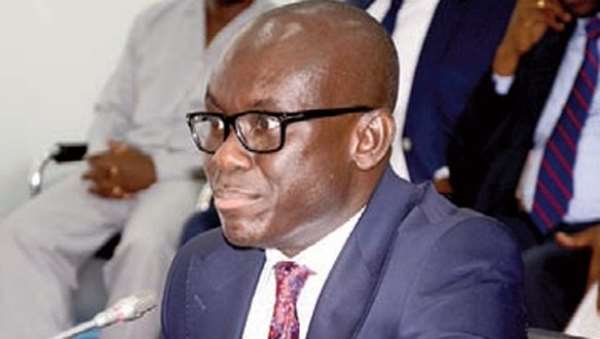 Ghana's deputy Attorney General Godfred Yeboah Odame has come under the spotlight over claims FIFA does not recognize the current FA administration.
The principal deputy legal adviser to government is under pressure to back his claims with evidence as football aficionados have questioned the authenticity of his scandalous claims.
While responding to comment made by former Ghana FA spokesperson Randy Abbey on Newsfile on Joy FM over the weekend that government erred in its attempt to dissolve the FA, Mr Odame sensationally claimed the world governing body does not want to have anything to do with the current FA.
The claim is being challenged by the hierarchy of the football association as a joint communiqué signed by both FIFA and government was heavily silent on the claim.
The two parties met in Accra last week to draw a roadmap for the restructuring of the association after an investigative piece by journalist Anas Aremeyaw Anas revealed widespread corruption in the game.
FIFA has zero tolerance for political interference and will, therefore, come as a massive departure from its stands on such controls.
The ruling New Patriotic Party has been forced to dissolve a five-member committee tasked to restructure football in the powerful West African nation as pressure begins to mount on the government.
The country's government are taking steps to dissolve the association over claims of being a tool for corruption - a stance which is being challenged by clubs and the football association.