Court Places Indefinite Suspension On GCA Elections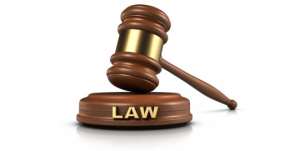 The Ghana Cycling Federation (GCF) has suspended indefinitely, their elective congress fixed for Friday, June 22, in Tamale.
The GCF was scheduled to hold its Congress and National Championship in Tamale but was restrained by a court order on Thursday.
A statement signed by Mr Mohamed Sahnoon, President of GCF said, 'they have no alternative than to suspend the congress indefinitely and make arrangements for the National Championship and communicate a new date to our members.
The statement said the claim by the plaintiffs were frivolous, vexatious and abuse of the processes of the court.
It added that the claim was calculated mainly to frustrate the GCF from having a congress but noted that 'we shall take steps to defend the federation in court and ensure that the claim is dismissed.
The plaintiffs; Nathaniel Agoe, Wilberforce Quaye and Amen Amentor, are of the view that there were some deficiencies, discrepancies and disparities in the constitution of the GCF, which are contrary to that of its mother body, the International Cycling Union (UCI).