Laryea Kingston Urges Young Talents To Prove Their Worth After "Be The Next Champion" Tournament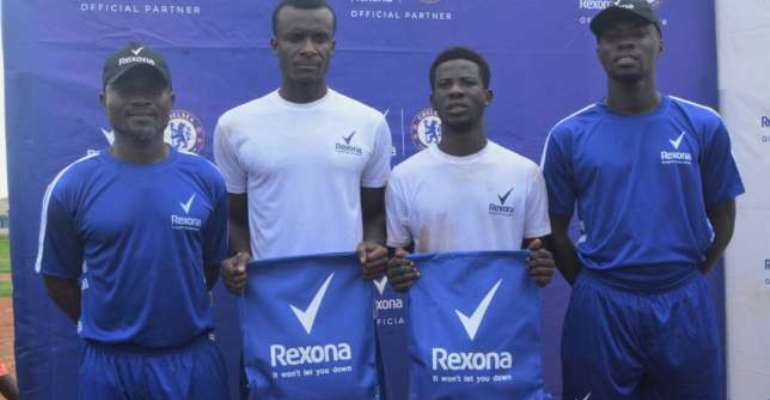 Former Black Stars winger Laryea Kinston has urged young players to strive for success after the Rexona "Be the next champion" challenge train hit the Brong Ahafo and Western Regions.
Winners from the two regions will converge at the Accra Academy Park for the Grand Finale.
The footballers gathered at the Fiapre Roman School Park in Sunyani and Kwesimintim SDA Park in Takoradi to display their skills and abilities with the hope of being selected to represent their region.
Laryea Kingston, who is official coach took the players through physical drills and trials to evaluate their capabilities. At the end of the session, Gilbert Yeboah and Agyemang Boakye emerged winners to represent the Brong Ahafo region whereas Franklin Buah and Joseph Quansah were selected as the best for the western region.
The scouting exercise continues in the remaining five regions with the next stop being Abura Town Park in Cape Coast on Wednesday 20 June 2018.
The rest of the trials for the week will go on at the Koforidua Methodist Park (Koforidua Poly) in the Eastern Region on Saturday, 23rd June. In the following week in Volta region, at the Police Depot Park - Ho on 25th June, and in Kumasi, aspirants can visit any of these parks; Red Park (Asawasi)- Friday 29th June and on Saturday 30th June at Sakraska Park at Abuabo.