Three Member Delegation To Meet FIFA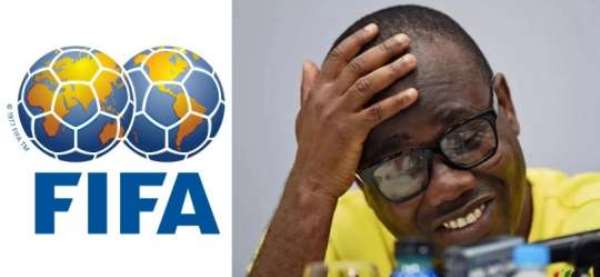 A three-member delegation is to travel to Switzerland to meet the Federation of International Football Association (FIFA) officials over the recent attempt by the government to dissolve the Ghana Football Association (GFA), after the controversial Anas Expose, which highlighted on corrupt practices within the local football controlling body.
The delegation would be made of Mr Isaac Kwame Asiamah, Minister for Youth and Sports, representing the government of Ghana, with Mr Isaac Addo General Secretary as well as Mr Alex Asante Protocol Officer of the GFA.
FIFA is expected to listen to the views of government on the attempted dissolution led by the Attorney General and Minister of Justice Madam Gloria Akuffo, whilst Mr Addo would also make a presentation on the position of the GFA.
The GFA has the airing of the expose been closed down and declared as a crime scene by the Criminal Investigations Department (CID).
This was to enable the CID to embark on thorough investigations on the GFA.