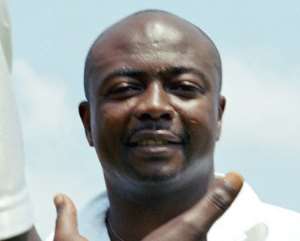 Former Ghana captain Abedi 'Pele' Ayew has told BBC Sport that he has no intention of coming out of retirement.
With the Black Stars on the verge of qualifying for next year's World Cup finals in Germany, speculation is rife that Pele is on the brink of making a dramatic comeback.
The rumour mills in Ghana have gone into overdrive and rumours of a comeback by the 40-year-old have been dominating radio talk shows and internet chat rooms.
But the former African Footballer of the Year told BBC Sport on Wednesday that he has no plans to play football again - World Cup qualification or not.
"No, I'm not coming back. I'm happy about the part I have played in world football and the role I'm playing now as an ex-footballer," he insisted.
"I'm retired and I want people to respect the decision I made. My decision is irrevocable because age is not my side.
"For me to come back means having to dig deep to lose weight and work hard for six months which is a hassle I don't want anymore.
"I'm playing my part in Ghana by owning a football club where I help get kids off the streets."