Rexona 'Be the Next Champion" Train Stops In Tamale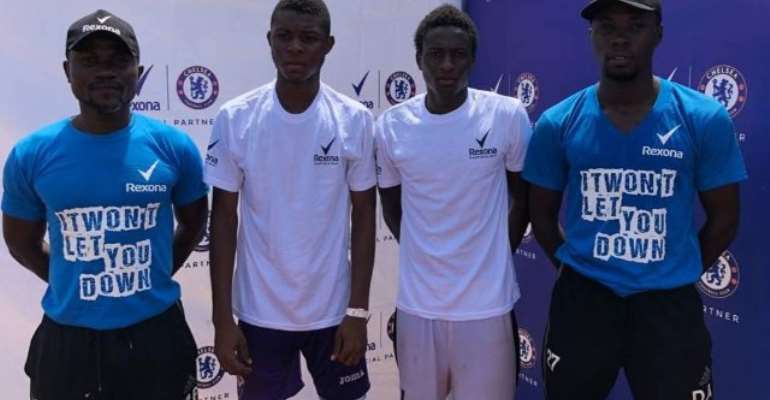 It was a moment of excitement for aspiring footballers in Tamale, the Northern Regional capital, as the Rexona 'Be the Next Champion' train made a stop there.
The aspirants gathered at the Zoegbeli School Park in Tamale to display their skills and abilities with the hope of being selected as representatives of the region for the grand finale to be held at the Accra Academy pitch in July.
Laryea Kingston, the official coach for the campaign, took the players through physical drills and trials to evaluate their capabilities.
At the end of the session, Abdul Nasir Abubakar and Abrah Salim were selected to represent the northern region.
The former Black Star player used encouraged the players who did not make it to grande finale not to give up.
"As an athlete, you should always work out. It is good for your health...don't wait for someone to ask you to come for trials before you exercise', he added.
Abrah Salim, one of the finalists expressed his excitement saying "I am happy that my performance has been recognised. This is an exciting moment for me, a very special one and I am looking forward to do my best.
"I am looking forward to do my best in the finals. I am very happy for this opportunity' Abdul Nasir Abubakar stated.
The scouting exercise continues in the remaining seven regions with the next stop at Fiapre Roman School park at Sunyani in the Brong Ahafo region on Saturday.