Eastern Soccer Academy Set For Invitational Tournament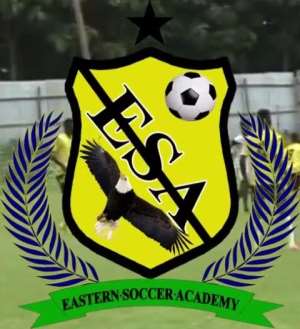 Eastern Region based football team Eastern Football Academy is set for an invitational tournament in China slated from 12-18 August 2018.
The Gothia Cup, which would see Eastern Soccer Academy from Ghana and Asec Mimosas from Ivory Coast being the only African academies to partake in the six days tournament, is aimed at exposing the future generations to international facilities and standards of play.
Mr Ernest Boateng, the Chief Executive Officer for Eastern Football Academy noted in an interview with GNA Sports that his interest was to build a strong academy to develop young talents from Ghana to match up to the ever increasing and growing international standards.
'My main aim and focus is to develop grassroots football to the international level and educate them as well since education cannot be taken away from football'.
According to the former Ebusua Dwarfs Football Club goalkeeper, some environs and villagers in the Eastern Region don't have access to education but with football, it would be possible.
'My academy takes kids between the ages of 8-15 from the streets, where we give them education and shelter, and I know through that we would feed the various national teams in the future' he added.
Mr Boateng further stated that plans are underway to secure a land of their own, where they could build a clubhouse and modern training pitches.
'We are having a fundraising on 23 -24 June 2018 at Osiem in the Eastern Region to create awareness of the football academy.
'We need money to build modern training pitches and facilities to train our future generations as well as a well-furnished clubhouse, where these boys would be monitored and mentored.
Mr Boateng has also played for clubs like Real Vicenza, Padava, Rubano and Sossana in Italy.