Get Into Rugby Programme In Zambia Sets New Record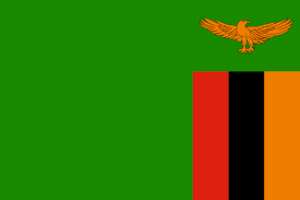 Get Into Rugby programme (www.getintorugby.worldrugby.org) was introduced at the Olympic Youth Development Centre in 2014 by late Rugby Afrique Regional Manager Erick Situma, and has seen great progress in Zambia.
The programme which attracted an initial number of 39 girls and boys on inception in 2014 has grown in leaps and bounds across the length and breadth of the country and has recently recorded 4698 participants aged between 09 to 19 years, with girls representing 17% of total participants.
With rugby now played in more countries around the world than ever before, World Rugby's development programme Get Into Rugby has been a major catalyst behind the global rise in participation numbers, acting as a gateway for young people to try, play and stay in rugby.
In a recent interview, Tom Chaloba, Get Into Rugby Zambia Project Manager expressed delight at the headway being made by the project implementation team in the country. He said: "since our appointment by the ZRU EXCO to run with the program, we have employed drastic measures which have seen us made our game visible countrywide.
Initially, we realised that going it alone would not be possible so we partnered with the Zambia Schools Sports Association which is under the Ministry of General Education in their quest of making sports part of their school curriculum and they accepted our offer without hesitation.
This one step has opened doors across the entire school's spectrum everywhere in Zambia. Currently, out of the 10 provinces in Zambia, 7 are actively playing rugby. Rugby is now being played at Inter-Class, Inter-Schools, Inter-District and Inter-Provincial levels annually."
Mr Chaloba added that his committee went an extra mile and engaged the 'Zambia Federation of Universities and Colleges Sports' with a view of introducing rugby as part of their ball game activities, this offer was also received with both hands and since 2016, rugby has been a regular feature at all their events countrywide and internationally.
He further said his committee has appointed volunteer regional coordinators in each province at Secondary and Tertiary levels to help with organisations and implementation of its various activities.
The GIR Project Manager concluded by mentioning that kids across the country have been demonstrating an interest in the game of rugby and the onus was upon the game's mother body and other stakeholders to take advantage and make headway.