Sochaux Goalie Ati-Zigi Set Sights On Ghana First Choice Role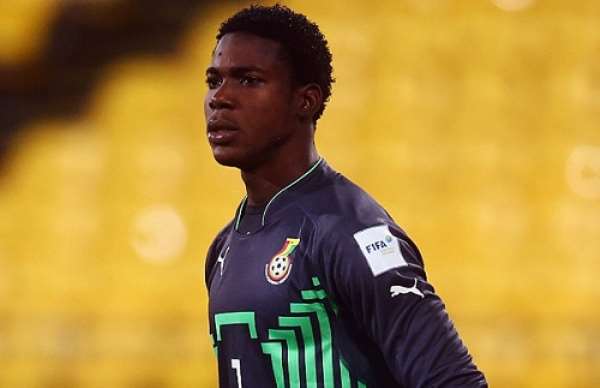 Sochaux goalkeeper Lawrence Ati-Zigi has set his sights on becoming the first choice goalkeeper for the Black Stars.
The 21-year-old is one of the few Ghanaian goalkeepers making waves in Europe, with his superlative performance for French Ligue 2 outfit Sochaux Montbiliard anytime he called upon by coach Peter Zeidler.
Ati-Zigi's display for the Montbiliard-based outfit has not gone unnoticed as he has edged Aduana Stars shot-stopper Joseph Addo to become Ghana's second choice behind Richard Ofori.
The former Red Bull Salzburg's custodian now hopes to continue his sturdy rise by becoming the Black Stars first choice goalkeeper.
'There is a lot of competition in the Black Stars team, every player and every goalkeeper is good, and so you need to work very hard,' Ati-Zigi told Kwese TV.
'Richard Ofori has been incredible for the country and I'm also doing my best as well. Anytime I get the opportunity I'll do my best for the team.
'As I said, to become the number one you need to work very hard and I'm working hard. I hope it will be a dream come true for me,' he added.
Ati-Zigi made his first start for Ghana against Iceland in an international friendly last week.
He was part of Ghana's squad during the 2015 Fifa U-20 World Cup in New Zealand