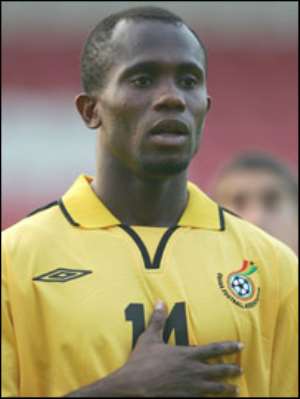 The whole Sunyani township was thrown in to the state of mourning and screaming when Cobby Jones of skyfm broke the false news that Ghanaian prolific striker Matthew Amoah is dead of head crash.
Confusion, anarchy was all over the town, and it took an investigative journalism of Ransford Antwi's spacefm and Cubajee of Radio B.A.R to redeem the fans from confusion.
Spacefm as usual, interviewed the striker on air- just after he had scored the winning goal for Vittese Arnhem in their league match against Twente to the relief of the dejected fans.
Church going became standstill because of the shock news. Matthew, who had already got the news, advised the sports presenters to be circumspect of their reportage and he was in the furious mood.