Africa's best scientists leaving - Osafo-Maafo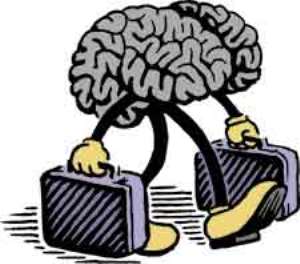 Tamale, Sept 10, GNA - Mr Yaw Osafo-Maafo, the Minister of Education and Sports, has said the brain drain of Africa's best scientists to the industrialized world has increased.
He said records showed that 80 per cent of scientific research was concentrated in a handful of industrialized countries while Africa as a whole accounted for only 0.36 per cent of scientists in the world. To redress this shortfall in human resource and scientific progress, he said, Africa must ensure that the education of its peoples was complete and comprehensive.
Mr. Osafo-Maafo said this in a speech read on his behalf at the close of a one-week Science, Technology and Mathematics Education Clinic in Tamale on Friday.
The clinic was organised for students from senior and junior secondary schools in the Tamale Metropolis and the Tolon/Kumbungu District, as well as the Savelugu School for the Deaf.
Mr Osafo-Maafo said ignorance and poverty had subordinated Africa and placed the continent in an inferior position due to the lack of scientific and technological knowledge and application.
He said scientific and technological knowledge would offer the opportunity for the individual to be knowledgeable, analytical about issues and question the cultural, traditional and religious impositions on them.
"It is therefore the divine duty of every nation to ensure that its citizenry are lifted from the shackles of ignorance in this scientific and technological era since this knowledge enables us to know how to utilize our natural resources to solve our problems, address our health needs and create the environment for us to generate wealth", he said. The Minister said there was the need to identify and promote indigenous science and technology that would be vital in the elimination of illiteracy, ignorance, disease and poverty among the people.
"We need to encourage both the young and old to realize in no uncertain terms that the only way to level up with the developed world is through a definite desire to process scientific knowledge and skills and apply them to better our lot as a people".
He urged students in the country, especially those in Northern Ghana, to take advantage of the STME Clinics to equip themselves with the requisite skills to face the challenges of the emerging information society and knowledge based economy.
Mr Osafo-Maafo noted that the benefits of science and technology were enormous, adding that countries that had placed science and technology high on the development agenda were the rich countries of the world today.
The Minister called for the setting up of science and technology education committees in the regions and districts to offer appropriate support and guidance as well as mobilise and re-direct resources to enhance science and technological education in the country.