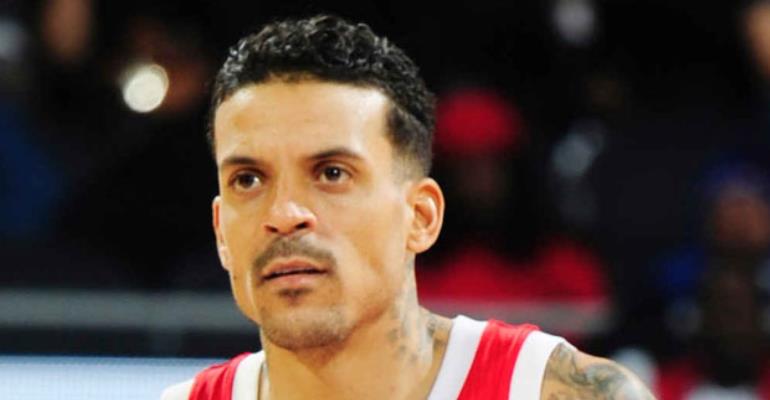 "I would smoke cannabis six hours before a game. We'd have a shoot-around in the morning; I'd come home and smoke a joint, take a nap, shower, eat and go and play."
Matt Barnes won the NBA with Golden State Warriors last year after following that pre-game routine.
The 38-year-old retired last June after the 4-1 series win over Cleveland Cavaliers and has told BBC Sport that use of the banned substance is "widespread" despite being in breach of NBA rules.
Barnes says he even discussed cannabis with his coach, seven-time NBA champion Steve Kerr, who has previously admitted to taking the drug to ease chronic back pain.
But is using a substance that is legal for medical use in 29 states and recreationally in nine of those, really so prevalent in one of the most moneyed sports leagues in the world?
If so, how are players getting away with it? And what is the NBA doing about it?
Why are players using cannabis?
Cannabis has been a part of Barnes' life since he was 14, but he refutes suggestions that he is addicted.
During his 14 seasons in the NBA with seven different teams, he used it to manage pain, to relax and to help him sleep, and says it "brought me peace of mind".
The story is echoed by several of Barnes' contemporaries in a sport where athletes are often asked to play several high-intensity matches in distant cities within the space of a few days.