Black Satellites Will Hammer Benin To Qualify – Chairman Sadugu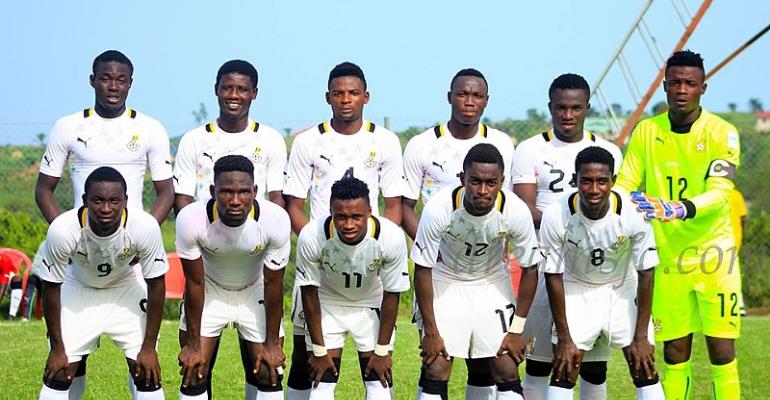 After setting up a final qualification match with Benin, the chairman of the Black Satellites, Alhaji Sadugu is optimistic that the Ghana U20 team will obtain their ticket to the 2019 U-20 Nations Cup.
The Black Satellites yesterday brushed aside their Algerian Counterparts as they beat them by two goals to zero. The win sees the young u20 team progressing to the final stage of qualification because the first leg of the encounter ended in a stalemate. After winning the second leg, the satellites qualified with a two zero win on aggregates.
Speaking to exclusively Modernghana.com after the victory, Alhaji Sadugu emphasized that, "Yesterday if you were at the stadium you could see that the boys actually played and they deserved to win the game and they won".
He also stated that he is not surprised at the scoreline they recorded even though he wishes they could have scored more. He bemoans the team's inability to bury the numerous chances they created, cost them and that is why they could not win by a bigger goal margin.
Moving on, Alhaji revealed that in the next game against Benin if they get ample time to camp and prepare very well, it will make things easier for them to see off Benin.
He highlighted that before the two legs of the Algeria game, the team had less than one-month training which is not the best.
He added that the last time they played Algeria they had 26 players in camp instead of the required 18 players but all the players could have played and gotten the needed results for the team because they all have the quality to deliver.
Alhaji Sadugu reiterated that we have a good chance of sailing through the final stage of the qualification because the boys are poised for action.
"We will be meeting Benin here in Cape Coast on the 15th of July before we go for the return leg. Inshah Allahu, we will hammer them and before we will go for the return leg we will go and defend it".