Conte To Have The Final Say Over Mourinho?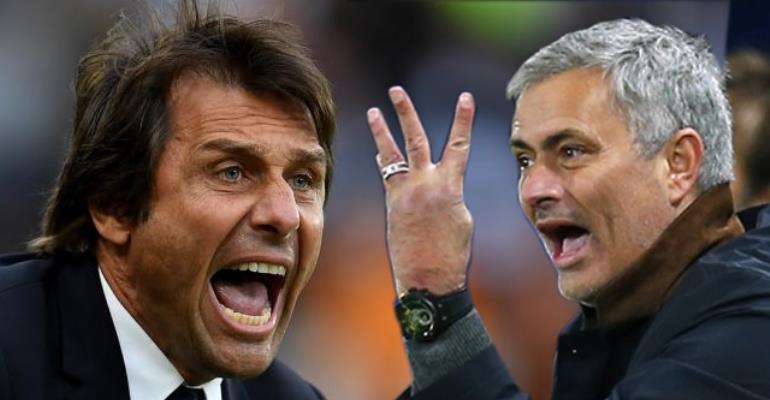 Antonio Conte's first season at the helm of the dugout of the Blues was nothing short of awe inspiring. He shocked the entire footballing world by beating the likes of Josep Guardiola and Jose Mourinho to the coveted Premier League title. That was a blow to the face of the 'Special One'. Wave after wave after wave of taunting and mind games proceeded from the mouth of Jose Mourinho but 'The Godfather', Antonio Conte would have none of it as he played deaf and dumb to the taunts of Mourinho.
This season, Conte's army failed to defend the premier league title. A flashpoint of this season's premier league was the managerial clash between Antonio Conte and Jose Mourinho. The exchange of words and mind games were a bit unprofessional but it was interesting all the same.
Heading into the F. A cup final, Conte boasts of a better head to head record against Jose Mourinho since his move to England. After five meetings, Conte has won three whereas Jose Mourinho has managed to win two. The highest point was the 4-0 trashing of Mourinho's men at the hands of Conte's army last season at Stamford Bridge.
Mourinho however boasts of a better record in terms of cup competitions. Antonio Conte is yet to win any cup competition as he lost the Coppa Italia final whiles in charge of Juventus as well as the F. A cup title last season with Chelsea.
With all the rumors about Conte's impending exit, there has been a lot of negative emotions at Stamford Bridge whereas Mourinho's style of football has not gone down too well with the Manchester United fraternity.
Mourinho may have a psychological edge in cup competitions over Conte however, there is always a first time for everything. At the press conference yesterday, Conte was very tight lipped about his squad and the players he will select for the game.
Chelsea has what it takes to come out tops as they have a brilliant magician in their side in the name of Eden Hazard. Hazard has proved to be very indispensable in games against his former manager, Jose Mourinho.
If this will be Conte's last game at the Bridge as Chelsea manager, then there will be no better way to sign off than to sign off with a victory against a bitter rival.
Baiden Gideon
[email protected]