No Palpitation At GFA - Sannie Daara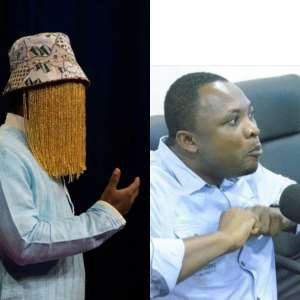 The Communications Director of the Ghana Football Association, Ibrahim Sannie Daara says his outfit are not living fears as the Anas Aremeyaw Anas video is yet to be premiered.
The much awaited "Number 12" which is centred on football and politics is believed to have captured officials of the GFA in corrupt practices.
With many football fandoms waiting anxiously for the video, reports have emerged that member of the FA are scared and planned of placing an injunction on the video.
But Sannie says they do not fear any expose since they have always been clean in their dealings.
"There is nothing to fear about the Anas exposè. Is Anas Aremeyaw Anas kakai or what?" he quizzed.
"Same noise was made about a certain EOCO and Commission of Inquiry in the past, but we had no bruises from those operations and inquiries because we are clean," Saanie told Fox FM.
"He should come with his findings and everyone who has something should bring it because we'll examine them. They say because of Anas my voice is low, let me raise it higher for them to see.
"I have been caught by the Ramadan fever and not Anas fever which doesn't even exist that's why I'm quite nowadays," he added.
Anas and his Tiger Eye PI's latest work has been titled 'Number 12' and will be premiered at the Accra International Conference Centre in Accra on June 6.