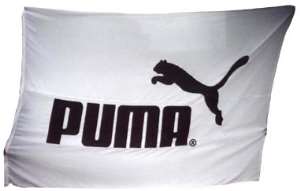 The German sportswear manufacturers Puma have offered to provide apparel sponsorship for the all national football teams of Ghana, even if the Black Stars do not qualify for the 2006 World Cup.
The proposed deal which will start on 1 January 2006 will see Puma equipping the Black Stars, Black Meteors, Black Satellites, Black Starlets, the Black Queens and the country's women's under-19 team.
Under the proposed agreement, monetary sums will be made available to the Ghana Football Association (GFA) yearly after negotiation with the country's football chiefs.
The German company will also be providing training facilities and technical assistance for Ghana's youth teams as well as top class international friendly matches for the Black Stars.
Horst Widmann, Puma's vice-president who is in Accra to make the offer to the GFA, said the impressive form of the Black Stars in the 2006 World Cup qualifiers was influential in their decision to deal with Ghana.
Ghana currently top Group Two and with a home match against Uganda and an away tie in Cape Verde remaining, are odds-on favourites to qualify for Germany.
"We have the hope that the Ghana national team will give a good account of themselves during their future matches," said Widmann told Ghanaweb on Friday.
"The team is young, very dynamic and holds a lot of promise for the future, through their talented players.
"They will not only go to Egypt, to shine brilliantly at the African Cup of Nations, but they will surely come to us in Germany for the World Cup.
"We have monitored the performance of the Ghana's youth team in international competitions and we are pleased with their achievements and want to be associated with it."
While Puma is offering kits to Ghana for free as well financial incentives to the GFA, the Umbro apparel worn by the national teams are being purchased by commercial sponsors-Goldfields Ghana.
The GFA is also considering offers from Umbro, Adidas, Pony and Asics.
Puma recently signed a two-year contract with Togo to join Cameroon, the Ivory Coast, Senegal and Tunisia who are all signed to the German company, who also provide kits for Italy and the Czech Republic.