MP To Lead Contingent To Support Burkina
Sports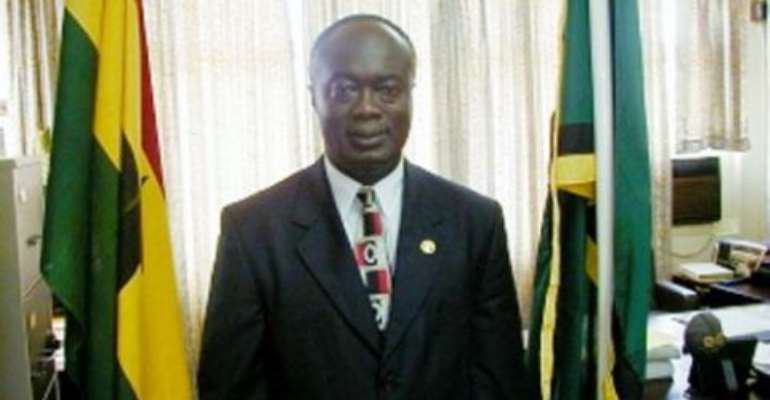 The Member of Parliament for Asokwa Hon. Maxwell Kofi Jumah is set to lead members of the Kumasi supporters union of the Black Stars to Burkina Faso to render their massive support to the Stallions to defeat the Bafana Bafana from South Africa in their world Cup qualifier on Saturday.
According to Hon. Kofi Jumah, the Stallions-Bafana Bafana game is as crucial to Ghana as Ghana's game against the Cranes of Uganda.
Speaking to AUTHENTIC KAPITAL SPORTS, Hon. Kofi Jumah who is the former Mayor of the Kumasi Metropolitan Assembly disclosed that he had lunch with the Burkinabe Ambassodor to Ghana yesterday when the issue was discurssed to make way for the Ghanaian to go to Burkina Faso.
He said it is time for the Black Stars to go the World Cup in Germany and everything possible must be done to ensure that the long time dream by Ghanaians become a reality. He said as the patron of the Kumasi Supporters union of th Black Stars he has mobilised over 50 supporters from Kumasi who will! be joined by over 30 others from Bolgatanga to Burkina Faso.
Hon. Kofi Jumah hinted that information available has it that the South African government has charted two planes to fly supporters to watch and support the Bafana Bafana to win the game and it is thus very important that Ghana roots behind Burkina Faso.
He said should Burkina Faso win their game over South Africa then Ghana's chances of realising it's long-awaited dream of making it to the World Cup would have been completed because by hook or crook the Black Stars will dismiss the Cranes on Sunday. Hon. Kofi Jumah asked Ghanaians not to play politics with the chances of the Black Stars qualifying to the World Cup because it is about one of the major unifying institions in the nation.
Ghanaians should therefore endeavour to root strongly as never before for the Stars.