CAF gives Ghana cold shoulder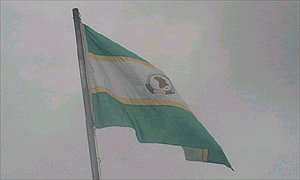 Accra, Aug. 29, GNA - A three-member technical team from the Confederation of African Football (CAF) on Monday expressed dissatisfaction about the snail pace of preparation Ghana was making towards the CAN 2008 tournament.
"With consideration and respect I want to be straightforward and truthful. The inspection team is worried," said the forthright Second Vice President of CAF, General Seyi Memene at a meeting with Ghana's Vice President, Alhaji Aliu Mahama at the Osu Castle.
He said he and his two colleagues, Mr Jean-Mari Weber, Marketing Consultant for CAF and Mr Habuba Souleman, Director of Media Communication did not see any good planning on the ground when they visited facilities in Accra, Tamale, Kumasi and Sekondi/Takoradi.
Gen. Memene said this was in contradiction to Ghana's bid to CAF. Describing Alhaji Mahama as a sports enthusiast, he appealed to him to throw his weight behind the Planning Committee to tighten Ghana's resolve to host the tournament.
General Memene said another team of inspectors would visit the country in March next year to determine whether Ghana should go ahead with the programme.
He said Ghana put up a spirited fight to place first among five competing countries in Cairo- Egypt, for the hosting of CAN 2008, hence the need to prevent any lacklustre approach.
He said Ghana had the track record referring to the country's successful organisation of CAN 1978 and co-hosting the event in 2000 with Nigeria when Zimbabwe failed to meet the benchmark.
Responding, optimistic and smiling Alhaji Mahama expressed Ghana's commitment and resolve to see the CAN 2008 through. He said members of the Local Governing Council chaired by Dr Kofi Amoah, were respectable and capable people, who would ensure the success of the tournament.
Alhaji Mahama said the tendering and bidding programme was underway to pave the way for serious work to start by the end of the year.
"We are mindful that time is not on our side," but was quick to add that Cabinet met at Akosombo in the Eastern Region to take a decision on the tournament.
"By March next year, you will see a different situation all together."
Mr Kwadwo Baah-Wiredu, Minister of Finance and Economic Planning, said the Government had enough resources to commit to the project. He said the Government was preparing to host a meeting of the African Union, in 2007 and had tied in the facilities to be provided to the Can 2008.
The Minister said all facilities for CAN 2008 would be ready by September 2007. 29 Aug. 05