Guinness signs ¢10 billion deal with Stars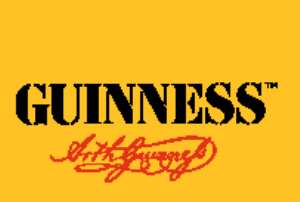 Accra, Aug 25, GNA - Guinness Ghana Brewery (GGB), on Thursday signed a three years 10 billion cedi category sponsorship deal with the senior national team, the Black Stars. The package will see the manufacturers of the popular Guinness Stout dole out 120,000 dollars a year in support of the Stars in addition to the implementation of one Guinness branded special project valued up to 40,000 dollars annually. Mr George Andah, Marketing Manger in charge of Stouts who announced the details of the deal in Accra on Thursday said Guinness would also make direct donations of 'our their products to refresh the team and provide regular protocol allocation of our brands for the offices of the GFA'.
He said the company on its own volition outside the sponsorship deal would also mobilise a 100 strong recognised supporters' group for each of the local games of the Stars. Mr Andah said the company would also provide for each ticket purchased during the Stars local match an ice-cold complimentary bottle of Malta Guinness. He also said they will be liasing with other sponsors of the Stars and television stations to explore local broadcasting opportunities for the Stars. The Marketing Manager added that the company would support the promotion of the official jingle for the team in addition to developing and placing innovative and exciting consumer promotions and advertisements to whip up support for the team. Mr Emmanuel Akoto, the Human Resource Director of GGB said Guinness has a long-standing relationship with the Stars and are happy to be associated again with the team despite the challenging moments during the negotiations. He congratulated Goldfields Ghana Limited and the GFA for 'rising above the storm' and holding the national interest high, adding that he was optimistic that they will together make the nation proud. Mr O. B. Amoah, Deputy Minister of Education and Sports commended the company for increasing the sponsorship of the Stars from 100 million cedis a match to 10 billion cedis for the next three years. Also present at the signing ceremony were Mr Kwasi Nyantekyi, Acting Chairman of the GFA and Mr Kofi Nsiah, the GFA General Secretary.