Blistering Upper East Division II League Set to Kick Off On 31st March.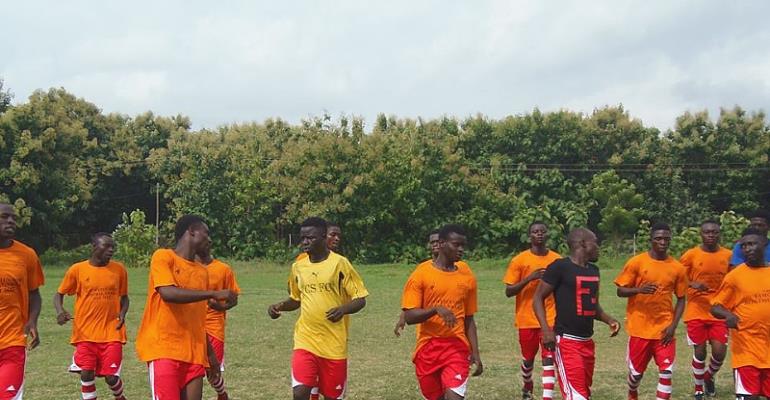 Upper East Regional Second Division Set To Kick Off On 31st March and 1st of April, 2018. The Regional Division two (II) League will kick off on the 31st March and 1st of April, 2018 at the various league centres across the region.
This year's league will have 24 clubs been zoned into four zones with all zones having six clubs. The Regional Football Association Chairman Mr Salifu Zida has promised to take charge of the officiating fees of all games in a bid to sponsor the league for the next two football seasons starting this year, the sponsoring is for the 2017/2018 and 2018/2019 season's and he further gave a glimpse of his willingness to extend it with the addition of the Third Division next season.
The RFA chairman made the announcement after a meeting with the division two clubs a week ago at the RFA office in the upper east regional capital Bolgatanga.
The Upper East Regional Division II League is among the Best two Regional Division II League's in the country if not the Best. For the past five season's now the League have witnessed a lot of Exciting moments, enjoying consistent early commencement and also witnessing Promotion as well as Relegation of Clubs to the 3rd division without rancour.
Below are the zoning for the 2017/2018 league season;
ZONE ONE:
Bawku AC Milan
Garu Reformers Stars
Garu United
Tanga Unity Stars
Toende Fc
Yelwoko Fire Strikers
ZONE TWO:
Builsa United
Feo Mighty Arrows
Nyariga Fire Strikers
Paga Fc
Saboro Fc
Wiaga United
ZONE THREE:
Black Arrows Fc
Bolga Fc
Kongo United
Real Bolga United
Tili Golden Stars
Zuarungu Fc
ZONE FOUR:
Ashford Stars
Gbimsi Stars
Soccer Masters Fc
Soccer Stars
Walewale Catholic Stars Fc
Yorogo Youngsters