"We Are Implementing Dzamefe White Paper"- Isaac Asiamah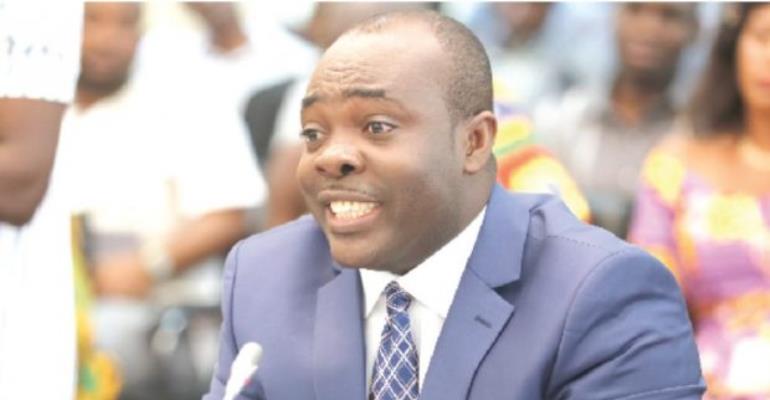 Youth and Sports Minister, Isaac Asiamah says they are implementing the 2014 Dzamefe Commission recommendations that was accepted by the previous government.
The Dzamefe Commission was set up former president John Dramani Mahama after Ghana's exit from the 2014 World Cup to find reasons for the poor performance.
However, President Akufo Addo admitted in his media interaction earlier this year that he had forgotten about the report but Sports Minister, Isaac Asiamah, in an interaction with the media on Tuesday, he said that the Sports Ministry was fully complying with the White Paper.
"Per the White Paper, there are recommendations that were accepted fully, some were accepted with modifications and others were rejected outright.
"What we are implementing are the ones that were accepted by the previous government.
"We have caused the various supporters group to form a national supporters group, prize money for the national teams are being accounted to the Ministry, we have gone ahead to pass a Sports Bill, the GFA is making full declarations on its friendly matches, the GFA President is no longer the chairman of the Black Stars management committee and the players are not being paid in dollars. They are paid in cedis and they are paid with cheques.
"All these show that we are complying with everything stated in the White Paper."
The Dzamefe Commission Report White Paper mentioned certain personalities and asked for some actions to be taken against these persons but Asiamah said the Ministry could not do anything until he had legal clearance.
"There are some people indicted in the White Paper and according to the law, they have six months to contest the claims in court. Until the court takes a decision, I cannot venture into those areas. The rule of law prevails in this country and we need to respect the laws."