March 7, 2018
|
Sports Sports News
Former Bechem United Forward Abednego Tetteh Laments Ghana League Delay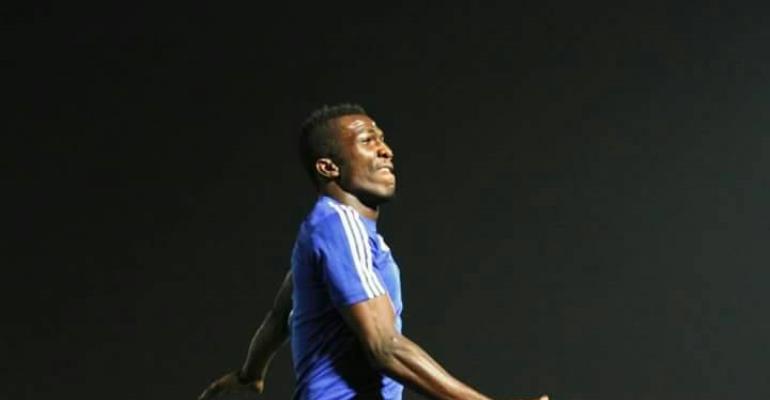 Former Bechem United marksman Abednego Tetteh has bewailed over the delay in the start of the 2017/18 Ghana Premier League.
The 2017/18 top flight league which was supposed to take off last weekend has been halted after Great Olympics served the Ghana Football Association with a court injunction in a protest of Bechem United fielding an unqualified player against them during last season's league campaign.
The Ghana FA met with the hierarchy of the Wonder Club to discuss over how the issue can be best solved but nothing fruitful came out from the meeting following Great Olympics' proposal of the 18-team league, which the FA vehemently rejected.
And Tetteh, who joined Sudanese side Al Hilal Obeid on a one-year deal as a free agent late last year, expressed his displeasure over the current happenings and urge the FA to find a quick solution to the problem.
'To me as a player, I find it very worrisome. I'm a keen follower of the league and I sometimes watch the matches on Facebook live, but I'm very sad over the current development. It's going to affects the players and moreover the whole nation,' the towering poacher told Happy FM.
'These are some of the reasons people like supporting European clubs like Real Madrid, Manchester United, Chelsea and Barcelona. They have misled us into believing that it's the journalists who are responsible for the bane of the league but I've seen it's not them but rather the heads of the Ghana FA."
'If we continue with this trend, why shouldn't our players leave the country to places like Togo, Burkina Faso and Lesotho? We are the cause of our own downfall, it's very sad."
'I'm begging those at the helm of the FA to find an amicable solution to the problem so that our league can go ahead. The clubs are suffering likewise the players.'
For more Ghana football news visit www.ghanasoccernet.com