Dr Kyei Should Open Up - Serebour Boateng Screams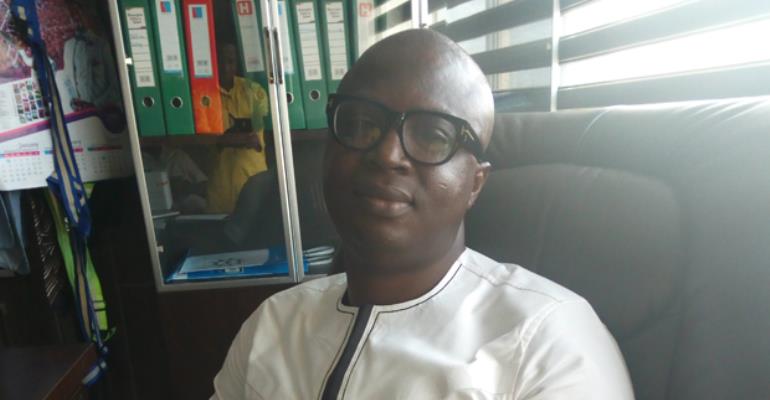 Famed Asante Kotoko faithful David Serebuor Boateng has recommended an all-inclusive administration to Dr Kwame Kyei, CEO of the Porcupine Warriors.
Beside himself with worry, the Tema-based businessman said embracing ideas from all quarters by the Kotoko boss is one of the keys to put the club back on track.
Kotoko failed woefully in the CAF Confederations Cup competition, exiting prematurely at the expense of Brazzaville side CARA in 6-7 spot kicks in the second leg, after squandering three penalties in regulation in the first leg tie.
That led to the sack of head coach Steve Pollack on Friday which has stoked controversy among the Kotoko family.
But Serebour Boateng is of a strong conviction that what really necessitated the Brazzaville debacle is directly linked to Dr Kyei's leadership style at the Club.
He said "We the fans are ready to help and support him to succeed, so he should open up in order to get help, and like the proverbial no hand is too big to cover the eyes of God, he needs everybody on board to succeed.
"When Otumfuo appointed him as Kotoko chairman, we were glad because of his financial clout and standing, he should let us see that when it comes to the purchase of quality players. Pollack was assigned a scouting role at the WAFU tournament but nothing good came out of that. He failed to buy the list of players the coach requested for."
Serebour Boateng added "If he has sacked Pollack, he should replace him with a coach of Kwasi Appiah or Maxwell Konadu calibre, not the low-grade type who receives $1,000 as a salary.
"We are saddened by the first round exit. Sylvester Asare Owusu succeeded in buying Charles Taylor from Hearts for us, if he has money, it should reflect in a player purchase."
Meanwhile, names like Maxwell Konadu, Paa Kwesi Fabin, David Duncan has emerged as probable candidates for the Kotoko job.