Dreams FC Earn Praises From George Afriyie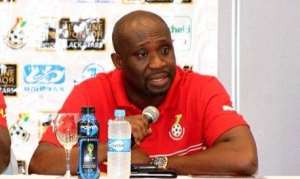 Vice president of the Ghana Football Association, George Afriyie has praised the management of Ghana Premier League returnees, Dreams FC.
The Dawu based side signed a one year contract with Mybet.com worth GH₵200,000 on Thursday.
According to the astute football administrator, the structures at Dreams FC is one that will help enhance the image of club football in the country.
"I've great trust in the Management of Dreams FC. I know what they are doing.
"This is a powerful work put together. It is the duty of everyone at the GFA to make sure our clubs grow and also to make our league competitive.
"I want to see the Dreams FC-Mybet.com sponsorship increased to five years.
"I've enormous confidence in the management of Dreams FC. I wish them well in the coming years," he added,