February 8, 2018
|
Sports News
Why Ghana Must Host Africa (LEAD) …For The 2023 Games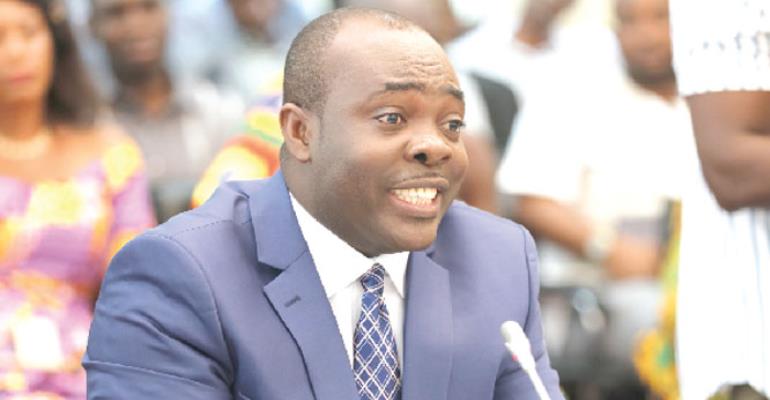 The quantum of benefits Ghana stands to gain when she pushes for the hosting of the All African Games (AAG) in 2023 could sink a ship.
Yet, not much regarding bidding for the continental sports festival have been done according to this writer's checks.
It has emerged that the country's sports governing body-Youth and Sports Ministry are seeking Cabinets' approval to support the Bid submitted to the African Union (AU) Commission Sports Division in November 2016.
Indeed, an approval from Cabinet will give the inspection team, who were originally scheduled to arrive in the country last year, the green light to come to Ghana to verify the country's capacity to host and then award the nation the rights; all being equal.
And when Ghana is given the nod, it will present the nation a unique opportunity to re-launch a whole renaissance of about 30 disciplines.
Most definitely, it will offer Ghana the opportunity to grow sports for development from both grassroots and basic schools.
This, no doubt will revive sports at the basic level where talents abound and feed the country's various national teams.
Again, should Ghana push for the African Games in 2023, it will give Ghana the leverage for repositioning its sportsmen and women for medals with proper coordinated planning and campaign with private sector support, especially through TV rights and merchandising because it is a qualifier for the 2024 Olympic Games.
For legal practitioner, Moses Foh-Amoaning, hosting the event would be President Akufo-Addo's highest point by way of legacy.
He told this writer "Sports is one of the greatest tools to unite and fight for a common goal. Ghana as a beacon of sports has never hosted the prestigious competition, not even in the era of Dr Nkrumah, our first president.
"I sincerely believe should Ghana host the 13th edition, it will be a plus for the current administration, its benefits to us as a country cannot be quantified in monetary terms."
And touching on the benefits that await Ghana, he mentioned that it will boost sporting infrastructure across the nation, equipment, promotion of all sporting disciplines, investment in the youth, sponsorship, arrival of expatriates etc, hence the need to embrace the opportunity.
Last November, a Technical Committee of African Games were scheduled to undertake an evaluation mission to Ghana to access the country's preparedness, but it was postponed due to unforeseen circumstance.
Further probe suggests that a Cabinet Memo to that effect is not ready hence the delay in pushing the agenda, which when fulfilled, is expected to have a positive bearing on the country's sports.
The successful hosting of the 26th African Cup of Nations in 2008, gifted Ghana with two beautiful stadia-Essipong and Tamale (Aliu Mahama) and expanded and renovated the Accra and Baba Yara Stadia.
A year on, the nation delivered yet another spectacular hockey showpiece which left the country with a beautiful hockey stadium. (Theodosia Okoh).