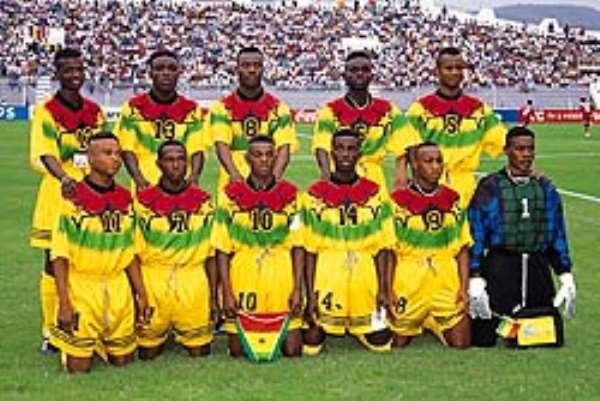 The Ghana Football Association has begun investigations to ascertain the correct ages of members of the national under-17 team, the Black Starlets.
Joy Sports gathers that the move is to ensure that the two-time world champions are not found guilty of fielding age cheats during September's world under-17 tournament in Peru.
The football authorities have come under some pressure following football's world governing body, FIFA's decision to employ the Magnetic Resonance Imaging (MRI) to detect the use of over-aged players during the competition.
Experts say the MRI, which is an advanced form of X-ray, provides the age of a player with an error margin of plus or minus one year.
Joy Sports sources say some players whose ages remain doubtful would be dropped from the team before the Black Starlets squad leaves for its European tour next week.
Ghana's education and sports ministry has endorsed a policy by the Ghana Football Association (GFA) to ensure that at least 70 per cent of the players of the Black Starlets are from the sports academies and the schools.
The move is to enable officials to verify the right ages of players from reliable data.
Meanwhile, Starlets coach, David Duncan has stressed the importance of the team's upcoming tour of the United Kingdom and the U.S.
A tentative 6 August departure date has been set for the tour and Duncan told Joy Sports the trip will afford him the opportunity of putting the final touches to his squad ahead of the world championships in September