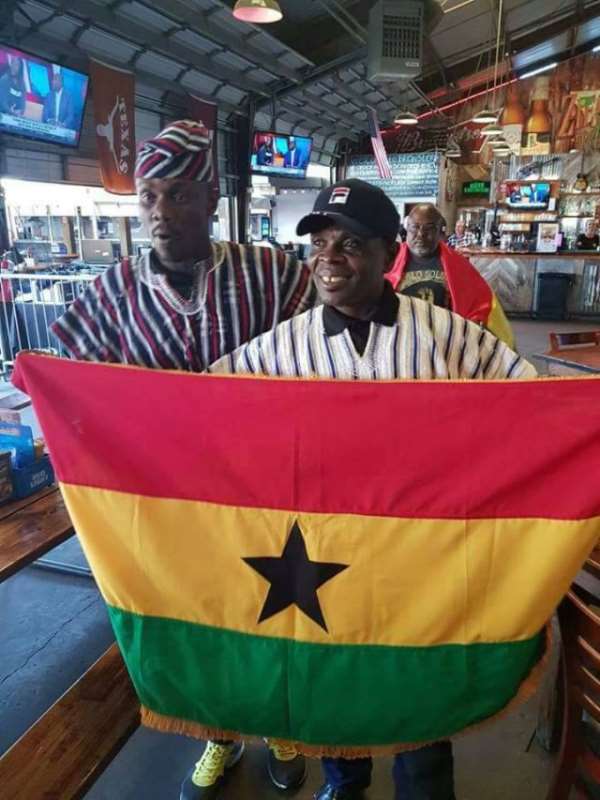 Sanchez retained his WBO super middleweight title with a sixth-round Technical Knockout (TKO) victory over the Ghanaian in a one-sided bout last Saturday at the American Bank Centre in Corpus Christi, Texas. The victory improved the Mexican's record 37 wins in as many fights, while the Ghanaian record now stands at 25 wins, a loss and a draw.
Ahmed's trainer, Ofori Asare told the Graphic Sports from his base in Texas, that inexperience cost his charge who weighed at 166 pounds against a heavier Sanchez (168 pounds) who also had heavier punches.
He conceded that the champion was a much better fighter on the night, as he displayed finesse and superior physical conditioning against the inexperienced Ahmed who fought for the first time outside Ghana.
"He is one of the best super-middleweight fighters in the world; he is a great boxer and he was better than us on the night," admitted Asare in a telephone interview.
The veteran trainer, however, praised Ahmed for his fortitude and tenacity on such a big stage and hoped he would emulate the legendary Azumah Nelson who overcame a loss in his first shot at a world title (losing to the late Mexican Salvador Sanchez) but bounced back to become a world champion of repute.
"Habib has a bright future ahead of him, at least, he has now gained the exposure which was our primary objective, and going forward he is set to fight across the continent with other African super-middleweight boxers," he averred.
The trainer justified why he threw in the towel to save his boxer who was at the receiving end in the sixth round.
"I signalled to the referee to stop the fight to prevent my fighter being hurt and to protect his future."
Reviewing the bout, Asare noted that in the early rounds of the fight, Ahmed was caught with a hard knock from Sanchez which the Ghanaian never recovered until proceedings ended.
According to him, he tried to re-energise his charge from the corner but the Mexican kept the pressure and outpunched the Ghanaian.
However, he complained about rough tactics allegedly adopted by the Mexican which he said contributed to his boxer's loss.