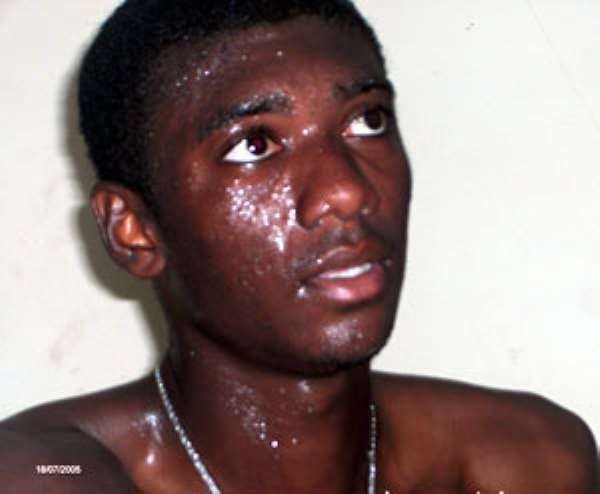 Accra, Aug 2, GNA- Henry Adjei-Darko, Ghana' s number one seed began his quest of enriching his world ranking in the ongoing Senegal Futures in Dakar on a splendid note by brushing aside a home favourite Yusif Berpae 6-2, 6-2 in their opener on Monday.
The player, ranked the top seed for the weeklong tourney, defied a hostile home crowd that duelled on intimidation in support of Berpae with amazing performance right from commencement. Relying heavily on his power serves, the 22-year-old Adjei-Darko twice broke the Senegalese whilst holding on to his, with inspiration from a good backhand in the first serve.
With the pattern no different in the second serve of the best of three sets, the serve and volleyer treated his fans to occasional court craft with amazing creativity that left Berpae gasping for breath to wrap up the game.
The Ghanaian would next meet an English opponent on Wednesday and is buoyant about his chances ahead of the clash that tennis connoisseurs believe will be dicey.
Adjei-Darko told the GNA Sports on telephone from Dakar that, "I am not underrating any opponent because I'm the top seed. I have made room for surprises though I'm going all out for the ultimate". The player ranked 424 by the International Tennis Federation (ITF) said, "My dream is to build as many points as possible to move up my ranking and with such a desire, every game and every point counts and must be fought for".