Ghana Could Have Secured World Cup Qualification If Kwasi Appiah Had Been Appointed Earlier - Kassim Nuhu Argues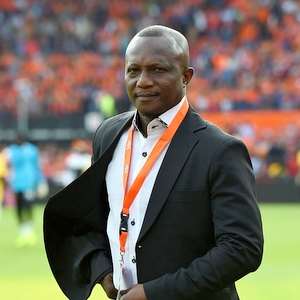 An earlier appointment of Coach Kwasi Appiah as the head coach of the Black Stars could have secured qualification t the 2018 World Cup for Ghana according to roly-poly defender Kassim Nuhu.
The BSC Young Boys centre-back claims the introduction of youngsters into the team by Coach Kwasi Appiah and the determination with which they play could have gotten the Black Stars to the World Cup.
Ghana started the World Cup qualifying campaign on a wrong footing, drawing at home to Uganda and losing by 2-0 to Egypt in Alexandria under Israeli trainer Avram Grant.
The poor start by the Black Stars gave Egypt a huge advantage after leading the group with 6 points after two games.
But Kassim believes the story would have been different if Kwasi Appiah had been in the driving seat.
'I am convinced that if he (Kwasi Appiah) had been on the bench before the start of the qualifiers, we could have qualified for the World Cup,' he told GHANAsoccernet.com
He further noted that the former Black Stars captain plays a father role for the players in the team.
'I can say Coach Kwasi Appiah is one of the inspirational coaches I have met in my career. He doesn't only talk to us about football but he also plays a father role for us.
'He's really been helpful and we the players really appreciate what he's doing for us in the national team,' he added.