Grant Me License To Start Wee Farm – Former Eleven Wise Coach Pleads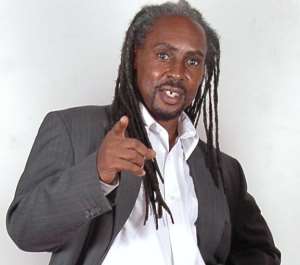 Former Sekondi Eleven Wise head coach, Nana Agyemang has giving the clearest indication that the government should grant him license to start a wee farm.
According to the renowned sports analyst, the ban on wee can help save people suffering from a health condition like cancer.
Speaking to Accra based Class FM; Nana Agyemang disclosed his readiness but pleaded that the government should grant him the license to launch the legitimate business to the benefit of all.
"I want a license where I can grow cannabis legitimately and export it to other countries that have a proper research and development department that can turn this into serious medicine to help us all generate revenue for the government through taxes," he said.
He further revealed that smoking of marijuana sometimes can deal with other ailments that people are suffering from.
He, therefore, called on various stakeholders to have a broader debate and consultations on the banned substance.
"I think we need to take a second look and have a national debate because there is a serious lack of understanding. Cannabis has been bastardised as something that Rastafarians just put in there and smoke [but] it is much more than that," he added.