2018 Hockey Africa Cup For Club Championship Launched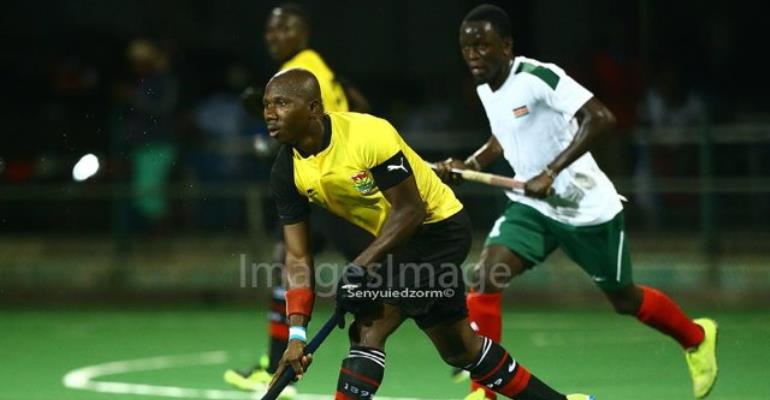 The media launch for the 2018 African Cup for Clubs Championship has taken place at the Theodosia Okoe Hockey Stadium in Accra, Ghana where the tournament involving the top clubs on the continent of Africa will vie for honour, from January 20 to 28, 2018.
President of the Ghana Hockey Federation (GHF), Richard Akpokavie said it is about time Ghanaian clubs win the championship and hopes that with their preparations and the current form of some players they can make it.
"This competition is the 30th edition and Ghana having hosted for the four successful times is ready to host the rest of the continent.
"Everything is well in place for the start of the tournament and I am urging all Ghanaians to help make this a success, we all have a role to play and to sell Ghana to the hockey-loving fans across Africa and the world," he stated.
Mr Robert Sarfo Mensah, Director-General of National Sports Authority (NSA) at a press conference, said it was an honour for Ghana to host such a tournament again.
"I am very happy Ghana has been given the chance to host this tournament again, it is an opportunity for our hockey players to prepare for bigger events in future especially the female National team that has qualified for the commonwealth games in Gold Coast Australia".
Eastern Company Hockey Club of Egypt (defending champions), El Shakira also of Egypt, Niger Flickers of Nigeria and Police Machine – runners-up in the Nigerian League are the participants in the male division.
The female competition is between title holders, Telkom Hockey Club of Kenya, Strathmore Hockey Club, KADA Queens and Yobe Desert Queens from Nigeria, Ghana's GRA (defending league champions) and Police (league runners-up).