BSC Young Boys Defender Kassim Nuhu Expects A Tough Opposition From FC Basel In Title Chase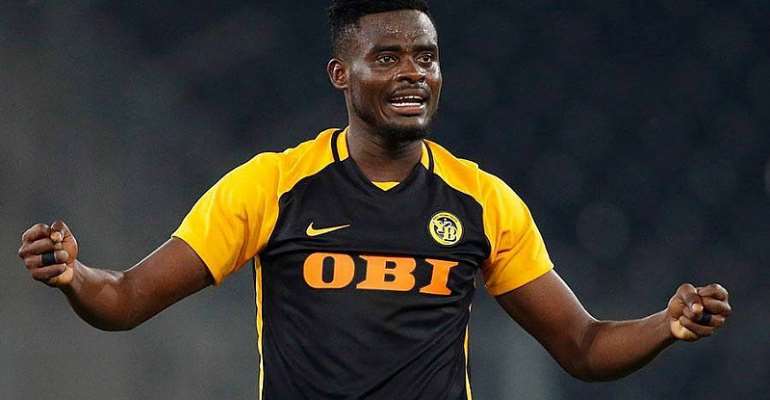 In-form defender of Swiss Super League leaders BSC Young Boys, Kassim Nuhu, says he expects a tough title race from FC Basel as the two gear up for a relentless battle in the second round of the league.
The roly-poly defender admits that BSC Young Boys will have a tough battle with their close contestants who are just two points apart in their quest to make history for the side.
Two points separated both sides with Young Boys leading the table with 40 points before the break.
Even though Kassim reiterates the fact that Young Boys have to win the title for the first time over a decade, he admits second-placed FC Basel will give them a good run for their money.
'It's going to be tough because Basel are keeping the heat on us because they in a good shape,' he told GHANAsoccernet.com
'But we are seriously preparing for the title because Young Boys haven't won a trophy for a very long time. So our focus is to win the league to make history, make ourselves proud and the city happy.
'So yes it's going to be tough but we are determined to fight until the end,' he added.
The Ghana defender is playing his first full season for BSC Young Boys after joining from Real Mallorca in Spain and has been phenomenal since joining.