Ghanaian Duo Ema Twumasi And Francis Atuahene Named In Generation Adidas Class For MLS SuperDraft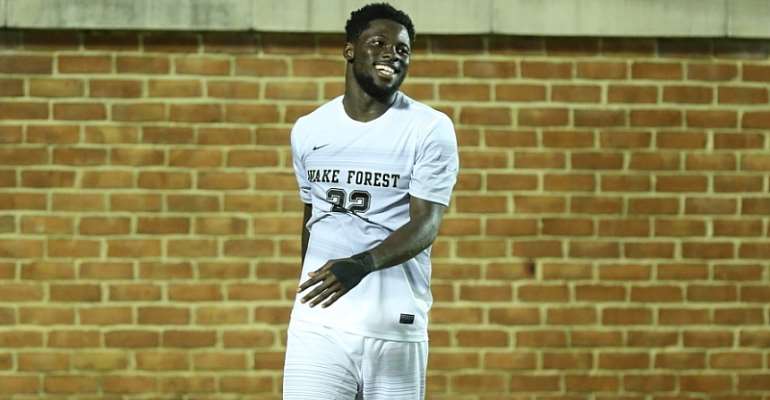 Two Ghanaian strikers Ema Twumasi and Francis Atuahene have been named in the Generation adidas class that will be available for selection in the 2017 MLS SuperDraft on Jan. 19 in Philadelphia, Major League Soccer announced on Friday.
Atuahene, who plays for Michigan, recorded 24 goals and 11 assists in 49 career appearances in three seasons in Ann Arbor.
He earned All-Big Ten First Team honours in 2015 and 2016 and an All-Big Ten Second Team selection in 2017.
Twumasi had a solid two years at Wake Forest, finishing his freshman year with four goals and six assists in 25 matches before recording 10 goals and seven helpers in 23 games to earn Second Team All-ACC honours in 2017.
Twumasi graduated from the Right to Dream Academy.
Watch highlight of Ema Twumasi's performances:
Peep @WakeMSoccer forward Ema Twumasi...
Twumasi was named to the 2018 Generation adidas class: https://t.co/nuuKl4j4dL pic.twitter.com/4kQdpi4FkQ
— Major League Soccer (@MLS) January 6, 2018
Generation adidas is a joint program between MLS and adidas in which a handful of the top collegiate underclassmen and select youth national team players are signed to MLS contracts and made available in the SuperDraft.