Aiteo CAF Awards 2017: CAF President Ahmad To Meet The Press Today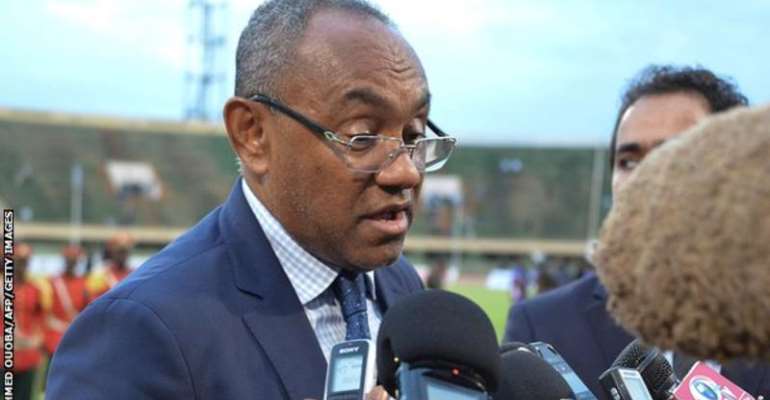 President of the Confederation of African Football (CAF) Ahmad will meet the press this afternoon ahead of the Aiteo CAF Awards 2017 to be held in Ghana tomorrow, Thursday 4th January 2018.
The press conference which will take place at the International Conference Centre in Accra will come off at 15:45 GMT.
The CAF President is expected to address the media by giving a brief of what will happen at the main event on Thursday.
This will be the first CAF Awards Gala to be held after Ahmad took over as the President of the African Football Confederation.
Egypt and Liverpool star Mohammed Salah, his Liverpool Senegalese teammate Sadio Mane and Dortmund and Gabon striker Piere-Emerick Aubameyang are the three shortlisted competitors for the 2017 Footballer of Year Award.