Goal Line Technology 'Unaffordable' For Scottish Premiership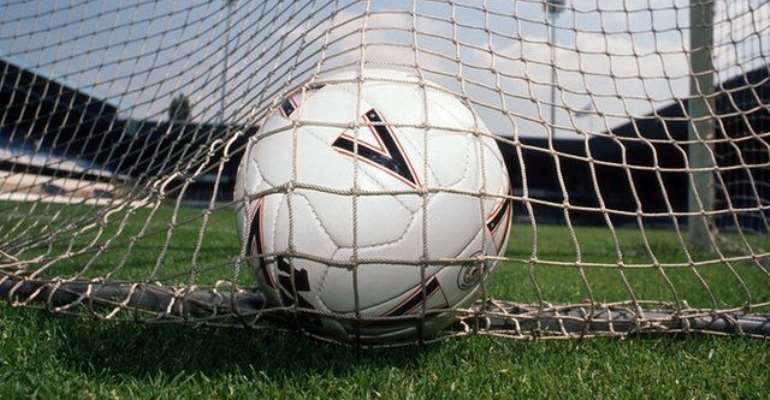 The Scottish Professional Football League has no plans to introduce goal-line technology, saying that the cost is prohibitive.
Officials failed to spot a goal for Oli Shaw in Wednesday's Edinburgh derby.
Shaw's Hibs boss Neil Lennon said the incident "makes a mockery of the game", while former referee Charlie Richmond believes the technology should be used for televised games in Scotland.
"Goal-line technology remains unaffordable," said a league spokesman.
"It would cost millions to install at all Scottish Premiership grounds."
Television replays showed the ball was several inches over the line after Hibs striker Shaw's close-range effort struck the underside of the crossbar at Tynecastle.
The match ended 0-0, with Lennon telling BBC Scotland: "We should have come away from here with three points – it's clearly a goal."
The SPFL spokesman added: "Goal-line technology has been a proven aid to referee decision-making where it has been installed around the world and is a very good example of technology enhancing the game.
"In common with most other leagues outside the most wealthy in Europe however, goal-line technology remains unaffordable for the SPFL."
The English Premier League uses a goal-line technology system, while the top leagues in Italy, France and Germany use similar review methods to help match officials.
'We're not asking for additional cost'
Former referee Richmond says he can understand why officials did not see Shaw's effort cross the line.
The 49-year-old argues the costs of using a video assistant referee would be manageable for matches already televised.
"The only way that goal could have been awarded was by the use of an additional assistant referee on the goal line or television evidence," Richmond told BBC Scotland.
"Looking at the clip, the assistant referee is probably about a yard, a yard-and-a-half up into the field of play and I wouldn't be expecting the assistant referee to be looking straight across the goal line at that. I'd expect him to be off at an angle.
"And there are two things here – does the Hearts number 30 obstruct his view? Also, I think the goalpost obstructs his view because of the angle he is at. And therefore he cannot clearly see the ball over the line.
"There's a massive game, Hearts versus Hibs covered live by a national broadcaster, television evidence there. Why do we not bring in another official to sit in the stand or sit in a lorry outside and look at the evidence that is there?
"And we have also got another game coming up on Saturday [Celtic v Rangers] where it's going to be broadcast live again, so we're not asking to put additional cost into it – we're actually using the evidence that is there for us."