CAF Not Impressed With The State Of Accra Sports Stadium Ahead 2018 Africa Women Nations Cup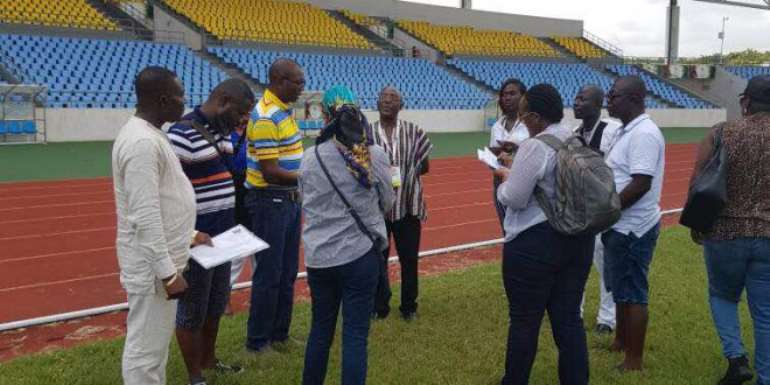 Ahead of the 2018 Africa Women Cup of Nations that will be held in Ghana, officials of CAF are not impressed with the with the state of at the Accra Sports Stadium after their inspection.
However, National Sports Authority boss, Robert Sarfo Mensah in an interview with told Starr FM said, ''We have not received an official report from them yet, but the rumours I am getting is that they were not happy about the state of the Accra sports stadium.
''But that is why we are speeding up things to ensure that renovation works are done on time before the competition starts in November 2019 and I believe we can do it.''
Ghana is under pressure to get the facilities ready for the eight-team tournament which will run from 17 November - 1 December 2018.
The Local Organizing Committee has selected the Accra and Cape Coast stadia to host the tournament.