Guardiola Praises Man City Players After 16th Straight Win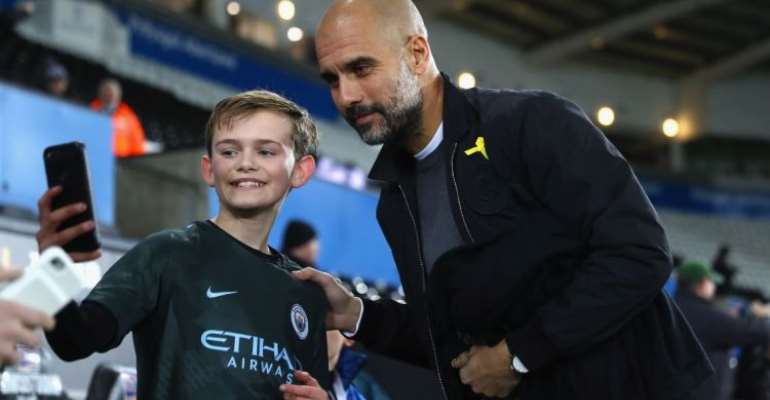 Manchester City manager Pep Guardiola has expressed his satisfaction with his team's performance following their 4-1 home win against Tottenham Hotspur in the Premier League on Saturday.
City clinched their 16th straight league win to extend the record they set in midweek.
Raheem Sterling (brace), Ilkay Gundogan and Kevin De Bruyne were the scorers for City, while Christian Eriksen was on target for Spurs.
"It was solid, good, against one team demanding to be intense without the ball," an elated Guardiola said in his post-match press conference.
"They have good quality, but we played really good to beat one of the strongest teams in the Premier League.
"Without the ball, we are a humble team. The performance of Kevin de Bruyne, you cannot imagine how good he plays with the ball, but he runs like a player in the Conference league – it is easier for the manager and the club."
And on Manchester City's record winning run, Guardiola said: "Since August we are so happy and I admire the most the way we play without the ball – thank you to the club to provide me with these amazing players.
"We are on a good streak, but in three days we have another one."