A great European rivalry reborn, who wins as Chelsea meet Barcelona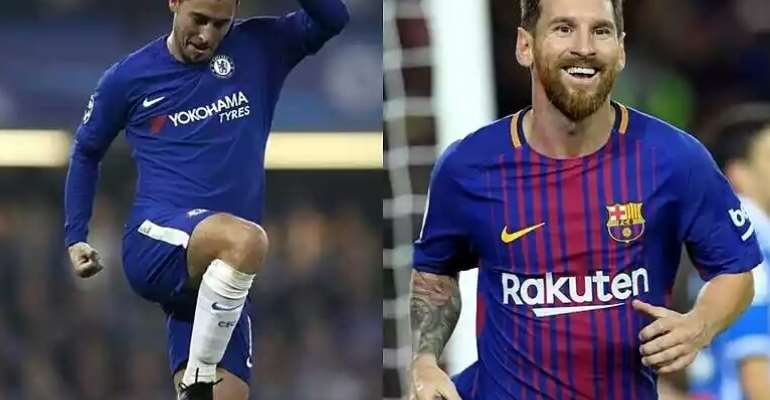 It will be their first competitive meeting since the semi-finals in the 2011/2012 edition, an encounter Barcelona fans have tried to forget. At the Camp Nou, the hosts went 2-0 up and John Terry was sent off.
The clash seemed done and dusted after wiping out Chelsea's advantage from the first leg. However, Ramires pulled one goal back and Fernando Torres scored on the break after Lionel Messi of all people hit the crossbar from the penalty spot.
For years it seemed Chelsea and Barcelona could not go through a season without facing off. A long five-year wait later, Barcelona will have their chance to exact revenge.
A rivalry that goes back to Chelsea's first ever Champions League campaign in 1999/2000 and has since established itself as a modern classic. A 5-1 thrashing at the Camp Nou for the hosts to overturn a 3-1 result was a first taster for the Blues of what Barcelona were all about.
The pair were drawn together in 2004/05, which is when things began to heat up. Of course, this was largely thanks to the arrival in town of Jose Mourinho who, in his team's 2-1 defeat at the Camp Nou, questioned the integrity of referee Anders Frisk. The official was subsequently forced to retire from top-level refereeing after receiving death threats from Chelsea fans.
A 4-2 win at Stamford Bridge was enough to see Chelsea through to the quarter finals against Bayern Munich, which Jose was banned from attending after being branded an "enemy of football" by a senior UEFA official. The return fixture saw arguably the finest moment of Barca star Ronaldinho, who somehow found the bottom corner surrounded by four Chelsea players. It was not enough to qualify for the next round.
The Catalans did, however, get their revenge the following season. A 1-1 result in Spain was enough after winning 2-1 in London. Lionel Messi started to unveil the extent of his magic in said clash, although he has since failed to score a goal against the Blues in eight meetings.
The controversial 2008/09 semi-final is etched on the consciousness of Chelsea fans. After a goalless draw at the Camp Nou, Michael Essien put the home side in front with a brilliant volley at Stamford Bridge. Chelsea had several penalty calls turned down before Andres Iniesta scored a late stunner to send Barcelona through on away goals.
In February 2018, the modern European rivalry will return, and this year's Champions League last-16 clash certainly has a lot to live up to.
Hassan Nankwe
Northern Regional ContributorPage: NankweHassan