Michael Essien Closer To Extend Persib Bandung Contract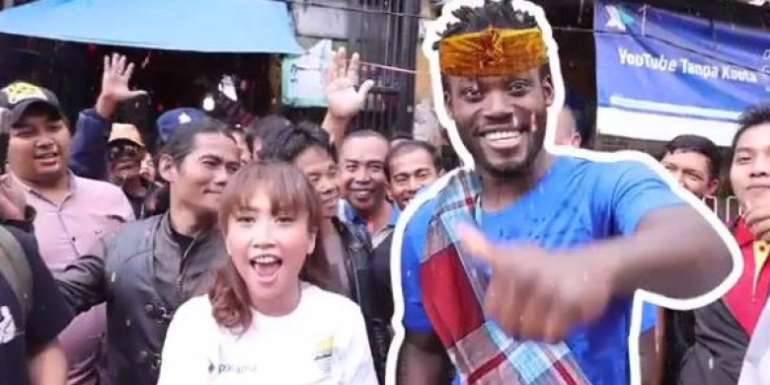 Ghana midfielder, Michael Essien is set to stay with Persib Bandung for the 2018 Indonesia top-flight season.
The 34-year-old, who is loved by the club for his convivial lifestyle, is reported to be on the verge of extending his contract with the Blue Prince for another year.
And Bobotah remembered some of the funny tweets and Instagram messages on the Ghanaian ace.
"Not just a lot of discussion because of the game straight in the field," wrote the account Persib Bandung.
" Michael Essien @iam_ess also we know as one of the most nosy and funny players among other players PERPERB."
"What's the funniest thing #Bobotoh remember from this 5th-rated player?"
The second moment remembered by Bobotoh, when Michael Essien was challenged to shop at traditional markets.
Persib Bandung player that must get some goods that have been set in the Traditional Market Swadaya Simpang Dago Community.
The list of items that Michael Essien had to buy was written in Sundanese.
Michael Essien successfully completed the challenge quite well.