News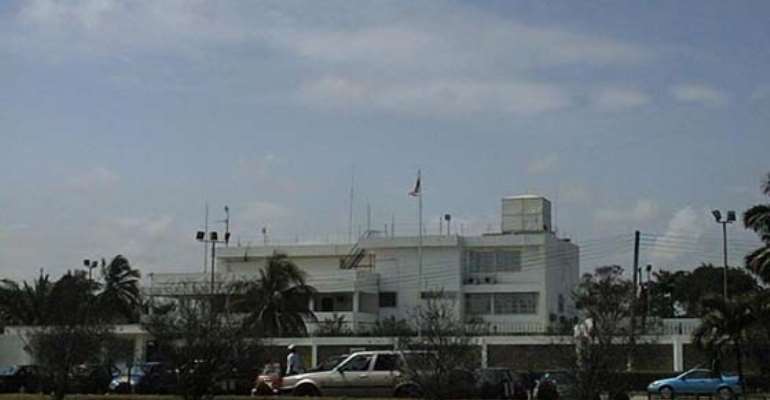 Accra, July 15, GNA - The United States constructing a 63 million-dollar embassy building in Accra to accommodate its government agencies, which hitherto had to operate from different locations in the capital.
The embassy, one of many new standard ones being constructed worldwide, would provide improved facilities to enhance staff efficiency and effectiveness.
The mission compound covering 5.06 hectares would include a perimeter security system, an 8,900 square meter chancery building, recreational facility and Marine Guards Quarters, among other amenities. The project is to be completed in 2007.
At the formal groundbreaking ceremony on Friday, General Charles Williams, Chief Operating Officer for the US Department of State's Overseas Buildings Operations, said the building was a symbol of the long-standing and healthy relationship between the US and Ghana. Ghana and the US have close to 50 years of diplomatic relations.
"This mission compound also represents a significant financial investment that will reap benefits for the local economy," he said. The project is expected to boost the local economy by infusing about 13 million dollars through local procurement of construction materials, machinery, tools and equipment as well as salaries for the workers.
The construction would also provide employment for more than 600 Ghanaians.
General Williams expressed the hope that the construction would spur on development.
"This beautiful new building will be a tangible representation of the longstanding ties between Ghana and America, of the value we place upon those ties, and our confidence in the strengthening and growth of those ties," said Mrs Mary Carlin Yates, US Ambassador to Ghana. She said having all the agencies close together would save everyone time and also offer better facilities for all.
For example, Mrs Carlin Yates said, the physical set up for visa applicants in the consular section would be much enhanced to spare the public the many inconveniences they had had to go through at the current site in Osu.
She appealed to people, who lived and work close by the construction site to bear with the inconveniences that would result from the project and said efforts would be made to minimise the disruptions.
Mr Hackman Owusu-Agyemang, Minister of Works and Housing, said the construction of the building was an ample testimony of the confidence the Government of the United States had in the people and Government of Ghana.
He said both countries had a common cause towards fighting terrorism, adding the installation of state-of-the-art security gadgets at the new place would safeguard the lives of the workers in there.
The La Mantse, Nii Kpobi Tettey Tsuru III, said the people of La had for over three decades fostered a closer relationship with the Americans, saying that the construction of the building was a demonstration that the bond of friendship had not faded.