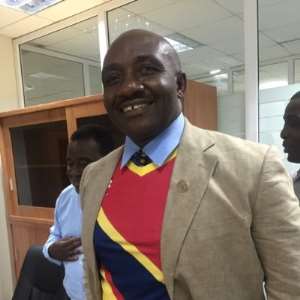 Board member of Hearts of Oak, Frank Nwokolo Nelson has assured the supporters of the club that the Pobiman project will be completed in the next 12 months time.
The project on the development of Pobiman is incomplete top-turvy as the site as now being used as a refuse dump with cattle grassing the land and continues to deteriorate.
But according to Nelson, there will be an immediate urgency to develop the site as Hearts look to improve the infrastructural base.
"I can tell you come one year, thus in the next 12 months you will see a different Pobiman, Hearts will be a club that people will envy, the current situation at the base will be a thing of the past." Nelson said on GH One TV.