Michael Essien Keen On Persib Bandung Stay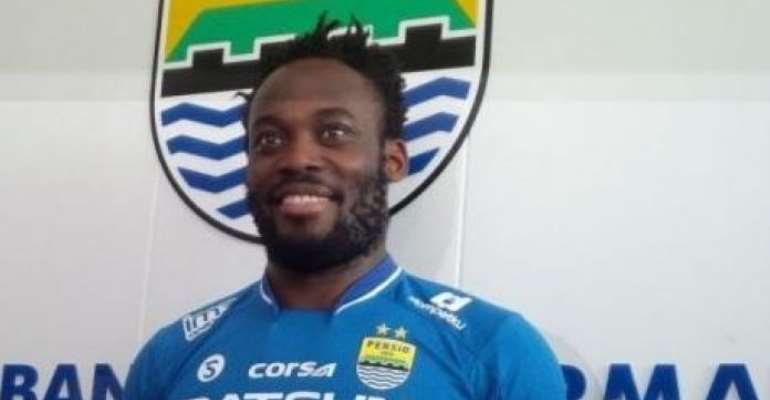 The representative of Michael Essien, Amougou Mathieu, has indicated that his client is eager to continue his adventure with Indonesian giants Persib Bandung.
The 34-year-old was brought in by Persib with status as the most expensive player in the history of the Indonesian league last summer.
The former Chelsea ace quickly became fans favourite with his consistent performances and recorded five goals in 29 appearances to help the side finish 13th in the just ended season.
Despite the player's desire to extend the contract, his agent, Amougou Mathieu, has stated that they're in the dark about the number of years the club will offer Essien but hoped it will be enough for his representative to continue his stay in Indonesia.
"We hope Essien still survive for next season, but we'll see, not determined," said Mathieu quoted from the official website Persib.
Mathieu believes that the presence of Essien will still have a positive impact for the club, especially about the transfer of experience to young players Persib. Former Chelsea players, Real Madrid and AC Milan are judged to have plenty of experience.
"Maybe if Persib still needs Essien experience, we will all deal with management, he continued.