Kansas City's Latif Blessing Debut Season In MLS Hailed As Resounding Success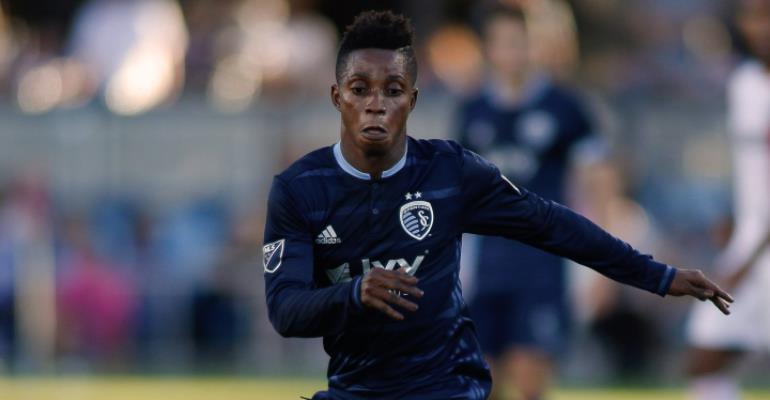 Latif Blessing's debut season in the Major Soccer League for Kansas City has been hailed as a resounding success.
The Ghanaian youngster enjoyed a remarkable run in the United States where he earned massive plaudits for his immense talent.
The former Liberty Professionals ace is under contract through 2019 (option for 20') and will surely spark again next season.
The speedster will need to develop some composure in front of goal to become a complete star in the making.
It appears Blessing will be part of the City squad for many years and there is so much to like about him.
His first year was an overall success and the 20-year-old will only continue to improve.
For more Ghana football news visit www.ghanasoccernet.com