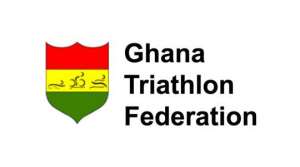 The Ghana Triathlon Federation (GTF), will host the historic 'Third Kempinski-Cowbell Race Series' on Sunday, November 12, 2017, at the University of Ghana, Legon campus.
The event is in line the strategic aim of developing the sport, with focus on the elite and youth athletes.
The race would see adults and youth events competing for honours in various categories.
The elite race would start at 7 am with participants expected to swim 600m, bike 20km and run 5km, while the youth race will begin in the afternoon at 2 pm.
The youth race is divided into two categories: children between 8-12 years and with teenagers, between13-17 years competing.
According to the GTF, the children are expected to swim 100m, bike 2.5km and run 1.5km, while the teenagers would swim 300m, bike 5km and run 2.5km.
The Federation has therefore called for an interested person to log onto www.ghanatriathlon.org for registration.