Thomas Lemar Is Not Worth £90m - Robert Pires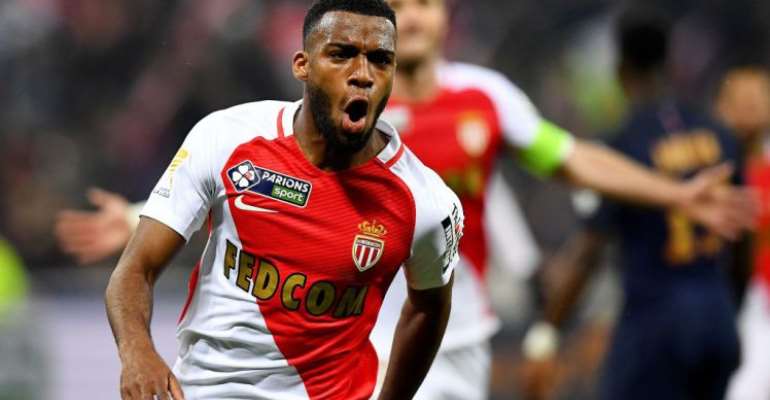 Arsenal fans will remember on transfer deadline day that they tried to sign Monaco winger Thomas Lemar with an offer exceeding £90 million.
The reason to offer such a large amount after their third offer was due to them accepting an offer from Manchester City for striker Alexis Sanchez.
Due to the late nature of the deal, both eventually collapsed leaving both players left to wait until at least January to move.
Whether Arsenal FC decides to make another offer when the transfer window opens again remains to be seen.
As Arsenal are known for being shrewd in business they will surely wait until they sell Sanchez before spending such a huge amount.
Manager Arsene Wenger is a keen admirer of the winger and recently watched him play for the national team in Paris. In that game, Lemar played excellently assisting 1 of the goals.
Former star player Robert Pires, however, believes that the former Caen player is not worth the money being touted.
'Arsene tried to buy Lemar, and tried very hard, but I don't think the move will happen now. 'I don't think he's worth £90m, it's too much, the market is crazy. What would Zidane and Ronaldinho be worth now!'
The transfer of Neymar Jnr from FC Barcelona to PSG for over £200 million quickly raised the value of every other world-class player.
With this, we have seen players transfer such Romelu Lukaku move to Manchester United for £80 million which a couple of years ago would have been half of this figure.
For tickets to Arsenal then Adam Beaumont from Safe Football Tickets offers fans advice on where and how to purchase.
The Gunners have started the season quite slow and will be hoping to reward loyal fans by winning something by the end of the season.
Arsenal fans have been vocal in their attempts to request the board change manager or at least make some big signings.
With players such as Ozil, Ramsey, Giroud and Sanchez, should he decide to stay, Arsenal have a strong team and should be challenging for silverware.
Whilst they comfortably beat their previous Premier League opponents, Everton, away from home 5-2 the season has been a mixture of good results followed by losses.
With a record of 4 wins and 3 losses they will need to be more consistent in performance should they finish in the top 4.
As they are not in the Champions League and are in the Europa they still have a full schedule often playing on Thursday night and then again on Sunday.