Nea Salamina Heads To CAS Over 'Bogus' Ghana FA Ruling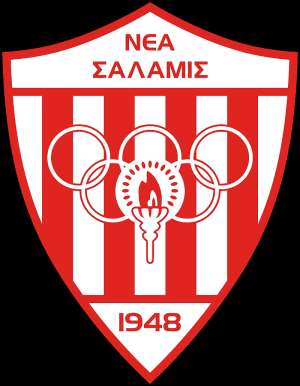 Ghanaian second-tier side Wamanafo NEA Salamina are heading to the Court of Arbitration for Sports (CAS) over a latest Ghana FA ruling which has shattered their Premier League dreams, GHANAsoccernet.com can report.
Salamina are fuming with rage and alleging official complicity after the Ghana Football Association Appeals Committee dismissed the side's application for a review decision in their case against Techiman Eleven Wonders.
The registration of Eleven Wonders player Martin Kyeremeh has become a subject of controversy in the West African nation.
The Brong-Ahafo regional based side wants the Ghana FA to annul the registration of the player - whose involvement in the Ghana Division One League has become a subject of contention.
Salamina won their case at the Disciplinary Committee level but was overturned by the Appeals Committee of the FA - which has ruffled feathers.
Officials of the club are now alleging official complicity, insisting they have been handed a raw deal.
The second-tier side are heading to the Court of Arbitration for Sports (CAS), seeking to overturn the verdict of the Ghana FA Appeals Committee.
The representative of Nea Salamina, Nana Oduro Sarfo, has told GHANAsoccernet.com his outfit will follow the matter to its logical conclusion.
"We have prepared our documents and will be handed to CAS next week," he told GHANAsoccernet.com
"The rules of the game must be respected and we'll not allow anybody circumvent the laws to favour anybody.
"We believe we have a solid case but have been given a raw deal. We will not let this matter rest until we get justice."
The current stand-off could throw the calendar of the FA into disarray with December fixed tentatively for the start of the new season.
Techiman City have officially reported Techiman Eleven Wonders to the world governing body for inducing their player Martin Kyeremeh.
It's unclear how the latest twist could affect the start of the new season as pressure begins to mount on the FA to clear all bottlenecks.